Nici Wickes: Gently spiced quince cake
Author

Publish Date

Sat, 30 Apr 2022, 10:01am
Follow the podcast on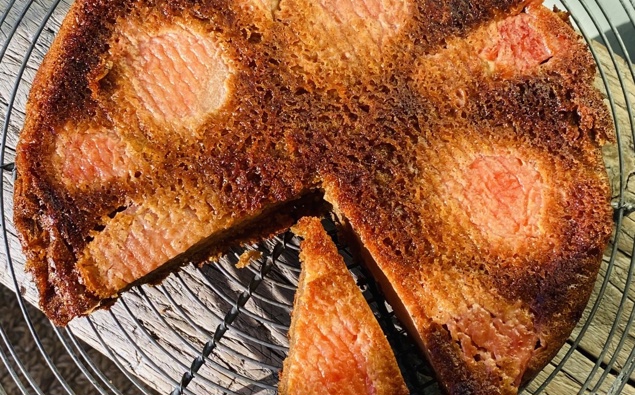 Nici Wickes: Gently spiced quince cake
Author

Publish Date

Sat, 30 Apr 2022, 10:01am
Quince season is upon us and this recipe offers something different from the usual quince paste. This beautifully fragrant cake is great for dessert or with a cuppa.
Quince
1.5L water 150g caster sugar 3 medium quinces 1 lemon
Cake 125g butter
200g honey 125g dark muscovado sugar (can use brown sugar) 2 medium eggs 1 cup poaching syrup from the fruit
250g self-raising flour 1 tsp ground cinnamon 1 tsp ground ginger 1 tsp baking soda
1. Peel the quince and halve them. Place in a pot with water, lemon juice and sugar and simmer for one hour or until soft. With a sharp knife or spoon, remove the core when they're cool enough to handle. Slice each quince into 4 slices.
2. Pre-heat your oven at 180 C. Grease and line a 23cm cake tin. Arrange the quince slices at the bottom in a single layer.
3. Melt butter and stir it into the muscovado sugar and honey in a mixing bowl. Whisk the eggs with 1 cup of the poaching liquid and pour these into the bowl and stir to combine. Add the dry ingredients and mix to a smooth batter. It will be a slightly runny batter but fear not! Pour over the quinces in the tin.
4. Bake the cake for around 40-45 minutes.
5. Serve warm with custard and cream or ice cream.
LISTEN ABOVE