Nici Wickes: Easter lamb shoulder with rosemary, lemons & capers
Author

Publish Date

Sat, 3 Apr 2021, 10:30AM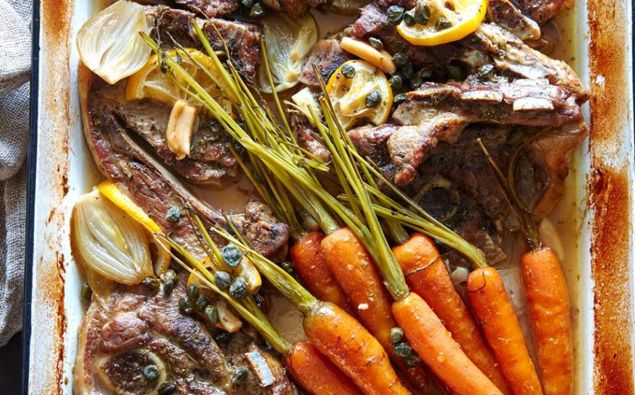 Nici Wickes: Easter lamb shoulder with rosemary, lemons & capers
Author

Publish Date

Sat, 3 Apr 2021, 10:30AM
A lamb shoulder is such a succulent cut to use and with the sharpness of lemons and capers this is the perfect celebration dinner at Easter.
Serves 6-8
1.5kg lamb shoulder
½ cup white wine
½ cup stock or water
Small bunch rosemary, chopped fine
6 garlic cloves, crushed to a paste
½ tsp salt and grind of pepper
1-2 lemons, skin on, thinly sliced
2 tbsps capers
Preheat oven to 170 C. Lay shoulder in a roasting dish. Add wine and stock (or water). Rub rosemary, crushed garlic, salt and pepper all over the shoulder then scatter over lemons slices. Cover tightly with foil and bake for 1-1.5 hours.
Remove foil, add capers and cook for a further 20-30 minutes, uncovered, until lamb and lemons are nicely browned and meat is falling from the bone. Remove shoulder and rest.
To make a gravy, tilt the dish and skim fat, leaving only the cooking juices. Thicken these slightly with cornflour or flour and add more wine and stock/water to simmer for at least 5 minutes.
Serve sliced lamb scattered with capers and drizzled with gravy.