Mike Yardley: Exploring Cape Kidnappers
Author

Publish Date

Sat, 27 Feb 2021, 1:09PM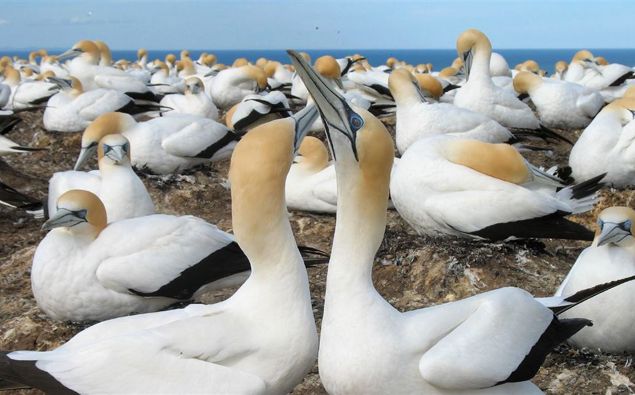 Mike Yardley: Exploring Cape Kidnappers
Author

Publish Date

Sat, 27 Feb 2021, 1:09PM
It's a feathered frenzy of preening birds, theatrical mating rituals and rampant adultery. Pinned to the ocean edge of Cape Kidnappers, it's the largest and most accessible mainland gannet colony in the world.
Its very name is steeped in historic drama, stemming back to Captain Cook's visit in 1769 and the young Tahitian he had on board the Endeavour, employed as his translator. As the young Polynesian interpreter tried to negotiate with local Maori for fresh provisions and water, they wrongly assumed that he'd been imprisoned.
Tragically the misunderstanding forced Cook to fire his cannon, killing two Maori warriors, as they tried to kidnap him. The young Tahitian managed to escape, making his way back on the ship, prompting Cook to name it Cape Kidnappers.
I explored the cape with Gannet Safaris, the award-winning sightseeing company.
LISTEN ABOVE