How to eat like your grandparents
Author

Publish Date

Sat, 29 May 2021, 12:19PM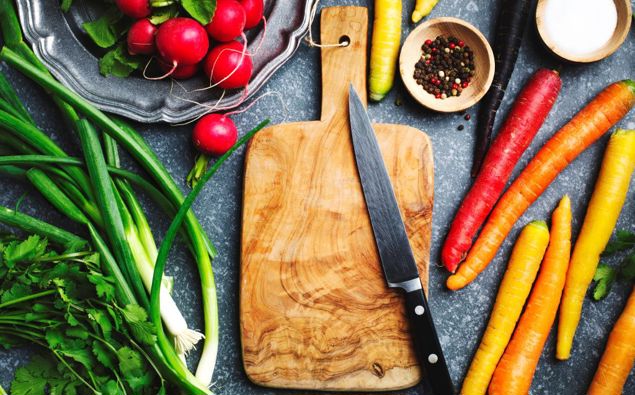 How to eat like your grandparents
Author

Publish Date

Sat, 29 May 2021, 12:19PM
Modern factory farming and processed food have bought the cost of some food right down. But the price we pay with our health, and loss of good soils, is far too much. It's a bad deal and there are alternatives.
Malcom Rands told Jack Tame how we can make small adjustments to improve our diet and wellbeing.
 
We know they're full of 'bad' stuff – but why else should we avoid processed foods?  
Processed foods are "hyper rewarding," leading to overconsumption
Many people become addicted to junk food
The majority of processed food products are low in nutrients and fibre 
Less time and energy is required to process these foods – again leading to overconsumption
In the last 40 years, Earth has lost a third of its farmable land to human-caused industrial farming erosion and pollution. Soil is now blowing or washing away 100 times faster than it can form, and without that soil humans may not be able to feed their growing population
What can we do? Michael Pollen has some great advice 
Don't eat anything your great grandmother wouldn't recognize as food. "When you pick up that box of weird coloured stuff, or eat something with 15 ingredients you can't pronounce, ask yourself, "What are those things doing there?" Pollan says.
Don't eat anything with more than five ingredients, or ingredients you can't pronounce.
Stay out of the middle of the supermarket; shop on the perimeter of the store. Real food tends to be on the outer edge of the store near the loading docks, where it can be replaced with fresh foods when it goes bad.
Don't eat anything that won't eventually rot. "There are exceptions -- honey -- but as a rule, things like Coca Cola that never go bad aren't food," Pollan says.
It is not just what you eat but how you eat. "Always leave the table a little hungry," Pollan says. "Many cultures have rules that you stop eating before you are full. In Japan, they say eat until you are four-fifths full. Islamic culture has a similar rule, and in German culture they say, 'Tie off the sack before it's full.'"
Families traditionally ate together, around a table and not a TV, at regular meal times. It's a good tradition. Enjoy meals with the people you love. "Remember when eating between meals felt wrong?" Pollan asks.
Don't buy food where you buy your petrol. A huge amount of food is eaten in the car.