Malcom Rands: Composting loos
Author

Publish Date

Sat, 24 Jul 2021, 12:46pm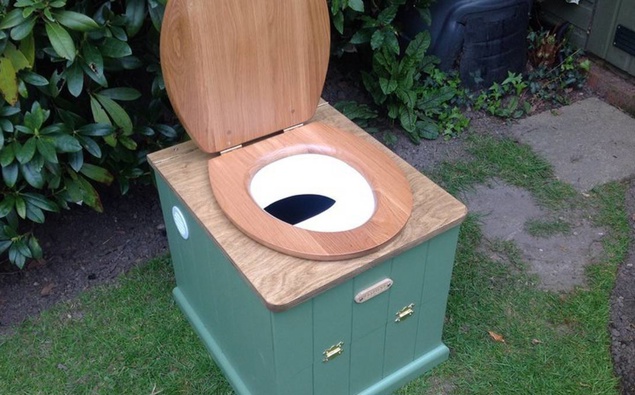 Follow the podcast on
Malcom Rands: Composting loos
Author

Publish Date

Sat, 24 Jul 2021, 12:46pm
In Nature there is no waste, one's systems waste is another systems food. Humans' diets are so varied we have all the minerals and elements needed in farming. But this combination of wonderful elements usually becomes pollution, and we have to set up expensive industrial plants to try and mitigate any damage.  
 
The answer? Composting toilets. 
I first came across a simple system when I visited the artist Hundertwasser in the early eighties at his home in the Bay of Islands. He just had a simple bucket that he added a handful sawdust to it at each use. There was no smell!  
 
If any organic matter is left submerged in water it makes for anaerobic decomposition. It's smelly – you'll know what I mean if you've ever left even grass clippings in a wheel barrow of water by mistake. If you keep the water out and you have aerobic decomposition, there is very low smell, especially if the composting loo is well ventilated. 
 
We have been using this system since we moved into the eco village in 1986. I still remember the kids were ashamed to bring their friends home from school because of our weird toilet! We soon moved onto a more sophisticated outhouse which is basically two large compost bins with a room above them and a tall chimney that means air is constantly sucked through the compost keeping it dry and evaporating the urine that ends up in it. After one year, the active waste and sawdust pile is moved into the second chamber to compost again. 
 
I have to service this once a year. It takes about 2 hours, and that includes transporting the compost from the second chamber to spread under my fruit trees as mulch. When you see this compost you wouldn't know it wasn't straight from a garden shop.  
 
Commercially, you can buy units that use a similar system but are much more compact. We have one of these as well now as our second toilet. The other system, we affectionately call the 'poo fryer', has an element that dries out the feaces and urine. These are often found at DOC huts along with a small solar power panel to run it. Unfortunately, with our current system once human waste is combined with a lot of water it becomes very hard to extract the nutrients again. The other problem is that often chemical, pharmaceutical and heavy metal contaminants end up in the mix as well. 
 
At present, composting loos are mainly found at homes of bioneers like ourselves, remote areas and outdoor festivals. We set up 4 bucket composting loos for my daughter's wedding last year and they went without a hitch. We just used the bucket and lid combo the sell for chemical toilets for caravans and boats. Much nicer using sawdust and easier to empty too. 
 
Internationally, compost loos are coming into urban areas as well, in offices and blocks of flats. The compost is being used in gardens or to make biogas for heating or cooking. I predict in twenty years' time you will be using one too.