Malcolm Rands: What is permaculture?
Author

Publish Date

Sat, 16 Apr 2022, 11:29am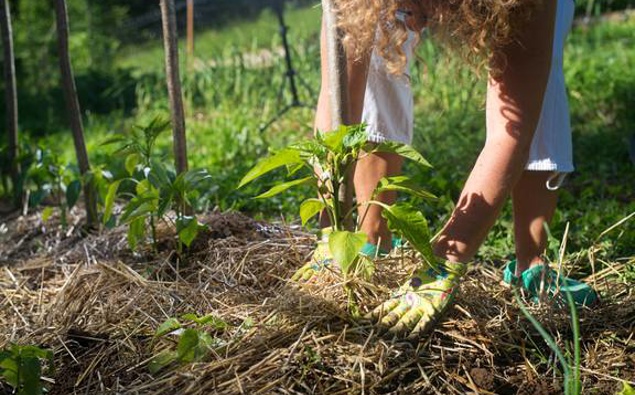 Follow the podcast on
Malcolm Rands: What is permaculture?
Author

Publish Date

Sat, 16 Apr 2022, 11:29am
What is permaculture?
When we started our eco village in 1987, we also took on the practice of permaculture as the discipline around the use of land here. Permaculture was inventing in the seventies by two Australians David Holmgren and Bill Mollison. When we designed the products for ecostore back in the early nineties, permaculture was the bar we were always trying to meet 
There are many principles in permaculture but I will share some of my favourites that we all can use in our homes: 
Nature doesn't have a handy gardener coming along fixing up things that can't look after themselves so when you set up systems always try to have them look after themselves

 

Being a gardener can easily become a 'make work' situation, so how can we get rid of some of those jobs? A classic example is that nature never tolerates bare dirt. So adding mulch not only keeps out weeds and traps moisture but as it decomposes it adds food to your plants.

 
Another example is the zoning system permaculture uses. Zone 1 is plants you visit every day whilst through to zone 5 maybe visited annually. Thus, the herb beds should be just by the kitchen door, the salad garden also close. But in my case, the forest we have planted for future timber use is zone 5, about 20 minutes' walk away.  
Choose plants that really suit your local ecosystem - I like to think of this as discovering useful weeds.

 

Silverbeet is a great example, wack it in and it almost looks after itself.

 

The way to find these plants is to talk to your local garden clubs about what plants they have found with these qualities.

 

When you grow a crop, the plant that is healthiest, don't harvest but let it go to seed and plant these seeds next year. After a few years of using this technique, you will have developed your own variety that loves the local ecosystem where you live.

 
When I arrived at the land where we founded the eco village it was covered in kikuyu grass. Very virulent and a terrible neighbour for vege garden or young trees. Everyone said to use roundup, which I wasn't prepared to do. 
Now grass is one of the world's only monocultures as it has many ways of driving out competitors including poisoning them and taking away their moisture. In fact, I never use grass in an orchard situation for these reasons and end up with unstressed disease-free trees. 
But the grasses have an ancient enemy. The pioneer tree which has evolved just to get into grass, grow tall, then shade out the grass so others trees can then come in. In NZ this is the Manuka and Kanuka. The bane of grass farmers. 
LISTEN ABOVE