Malcolm Rands: Sustainable Secret Santa
Author

Publish Date

Sat, 11 Dec 2021, 12:27pm
Follow the podcast on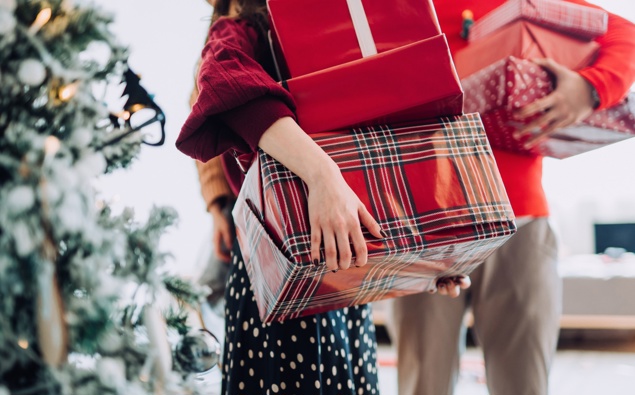 Malcolm Rands: Sustainable Secret Santa
Author

Publish Date

Sat, 11 Dec 2021, 12:27pm
Most of us have now come across Secret Santa either with our extended family or workmates. This is actually a very eco activity, swapping out lots of small presents, that often are never used, to one well thought out gift, mainly within a price range. This can be given out randomly, this was the job of the youngest member of our family, or someone takes on, secretly letting everyone know who they are buying a present for.
My families have now moved on the a more competitive version. Sometimes called Pirate Santa. Everyone is given a specific number, equal to the number of family present. The gifts are all put in the middle of the room.
Number one chooses from this pile and opens it for everyone to see then places this present in front of themselves.
Number 2 now can choose another present or take the present off number 1. If this happens number one has to choose another present.
By number 3 they can take the present from 1 or 2 or choose a new present. If say number 2 has their present taken they can choose a new present or take the present from number 1.
By the time you get to say number 11, there can be multiple instances of presents being taken. The only thing is you can't take a present that has already been taken in that round.
I have had my favourite present taken and then got it back up to six times during one of these sessions.
It's a lot of fun and quite revealing of the characters of your group.
Secret Santa gifts can also be played around with.
You can choose themes - the idea that an experience is more valuable than an object can be used.
Make the gifts all experiences. A visit to the movies, a home cooked meal, an offer to do chores at the persons house. Let your imagination go wild. This secret Santa can still be played in any of the versions we have talked about . Probably works better with family than work mates
Make the gift ridiculously cheap, say $2, but at the same time magical . This works best if it is the version that you know who you are buying the present for. Time to let those creative juices flow
The gift can be a food item that you have made yourself although if it's open to all, you may have to make it vegan and gluten-free. You can present this in a beautiful container which is part of the gift
Make everything second hand - junk shop treasures.
I guess Xmas gifting is a great time to be true to your values. Let your friends and family see you can walk the talk.
I read something recently that said normalise fruit trees, sourdough starter and favourite recipes as gifts. Give something that can keep giving for generations.
LISTEN ABOVE