The products you may not know are recyclable
Author

Publish Date

Sat, 15 May 2021, 11:49AM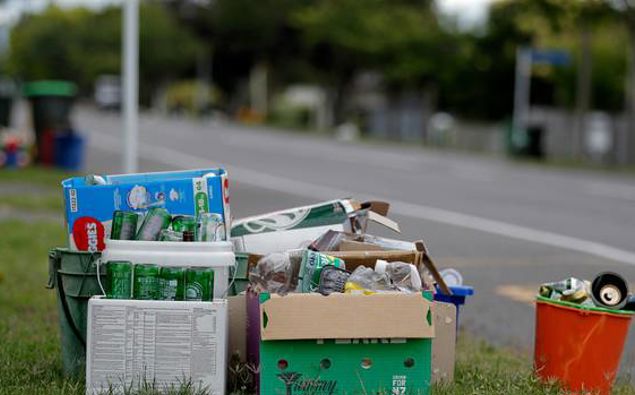 The products you may not know are recyclable
Author

Publish Date

Sat, 15 May 2021, 11:49AM
Not everything can be recycled ...  

We've talked about things you can recycle, here are the things to keep out: Plastic bags, food and garden waste, hazardous waste and chemicals, polystyrene trays and packaging, coffee cups, batteries, nappies, clothing window glass, mirrors or light bulbs, cookware, electrical items, building waste and medical waste. 
 
But even things that can be recycled will go straight in landfill if you've put it into plastic bags, because no one wants to puts their hands into these. 
 
Washing containers is important. Make sure they're empty of liquid or residue. They need to be rinsed out but not spotless. Clean enough for optical sorters so they know which type of plastic it is. 
 
...but these things can be! 
 
At the moment, manufactures are getting off scot-free. When the new plastic and packaging started coming out, business managed to talk local government in thinking it was their problem, so there was no economic reason for brands to make it easy to recycle. 
 
But some brands are starting to make it easier to get rid of trickier packaging.  
* Terracycle's website has details on how you can recycle Gilette Razors, schwarzkopf products, alt and vape products, colgate, Gillette colgate, sealed pouches … to name just a few. 
What happens to them? Things like the Sealord pouches are shredded, cleaned and melted into hard plastic that can be remolded to make new recycled products. Razors are broken down and separated by material. Plastics are cleaned and pelletised to be recycled into new products, and metal materials are sent for smelting and conversion to new alloys. 
If you go onto their website, you can find your local collection point or create your own. 
* Expol collects polystyrene, collection points on their website. They collect over 300 cubic metre per month. 
* Nespresso takes back coffee pods - although it's better to just use a reusable one in the first place. 
LISTEN ABOVE