Malcolm Rands: Berm gardening, yes or no?
Author

Publish Date

Sat, 5 Mar 2022, 11:43am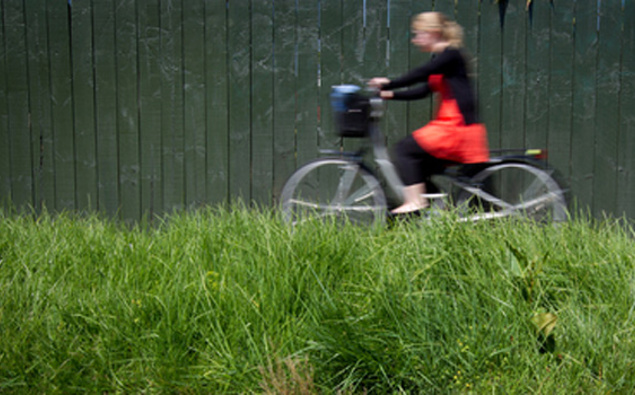 Follow the podcast on
Malcolm Rands: Berm gardening, yes or no?
Author

Publish Date

Sat, 5 Mar 2022, 11:43am
One of the questions I get asked all the time is ,'why don't we grow food on the grass beams on our street'
One of the biggest users of water and chemicals is actually our love affair with grass. Let alone the energy and petrol used to mow it.
Back in European history, us peasants who came from there, used to have vegetable gardens and only the lords in their manors had lawns kept short and neat by sheep and groundsmen
Now we are all lords and ladies but this has a high ecological cost. So change your own lawns to veges, flowers, ground covers and natives for bird life
And this flows on to the beams along our streets. We are getting less backyard space as we concentrate our housing, so what is possible with our public land
Let's look at the problems and regulations and see what solutions are out there
Streets are full of dirty polluting cars that will make any food grown there inedible
A very good point but some streets have very low traffic and food could be grown. In all others there are plenty of options.
Fruit trees with thick skins like citrus or feijoas are being planted successfully
Grow pollinators especially for the local bees. We are talking here of all sorts of flowering ground covers, shrubs and trees. And native plants for our birds
We will end up with rotten fruit all over the footpath and bred vermin
In successful plantings locals make a pact to be the guardians of specific fruit trees on their street. This has been working successfully in many areas of NZ. Some councils have even put online where the current ripe fruit is available
And if this doesn't work and the council isn't prepared to do the cleanup then, pull them out and change to bee and bird friendly plants.
And the vermin problem hasn't eventuated in areas with these schemes
The maintenance men are always digging up the streets
Yes they are and you just need to be prepared to lose these plants and start again . And be careful of the types of trees near access points and key infrastructure
It's dangerous if the footpaths aren't clear, safe and accessible for all users
This is true and must be considered in the design of the planting. Especially if the tree chosen may become too big. Don't plant pears or plums unless they are a miniature variety
The roads are for cars to drive and mustn't be covered in rotten fruit and especially people on the road picking that fruit
True again and this is a combination of local guardians keeping the trees trimmed and collecting excess food, plus initial design of the planting
They will get vandalised
To an extent but so far their hasn't been much of this happening. We look after our own streets if we have an attachment to what is happening there.
And around NZ these problems have been overcome. Council often don't have clear policy on this so it will pay to contact them. However, I do know a few people that are in the guerrilla gardening mode, they just act now and ask for forgiveness later.
If this is too hard Council can be approached to let some land in the local park be used for community garden.
And the prize is, more community togetherness, possible common compost schemes, free seasonal food, better bird and bee life and a generous more liveable city life.
LISTEN ABOVE