Jack Tame: Just give me the vaccine
Author

Publish Date

Sat, 5 Dec 2020, 10:14AM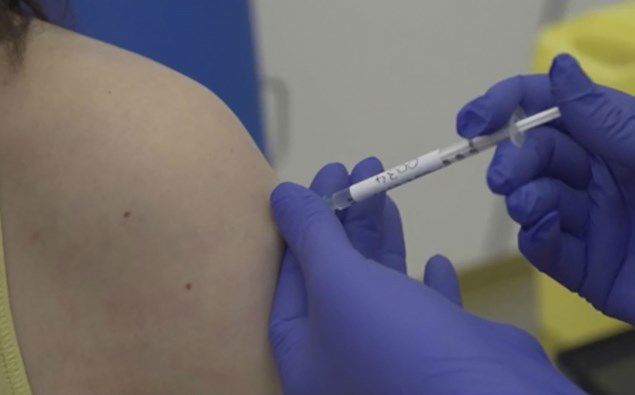 Jack Tame: Just give me the vaccine
Author

Publish Date

Sat, 5 Dec 2020, 10:14AM
I'll take the vaccine. I'll do it live on telly or live on the radio, if you like. I don't care if I'm first or last in line. If the health authorities here deem it safe, I will gladly be vaccinated against Covid-19 at the first available opportunity.
And you know what? I think most Kiwis will, too.
I get it – there is a sense of anxiety in some quarters and in some countries about the safety of the vaccine. Not just with the usual anti-vaxxing crowds, either, but people who are all good with MMR but feel a little nervous about just how quickly the Covid-19 vaccines have been developed. Even Dr. Anthony Fauci managed to contribute to some of the anxieties around the vaccine by undermining the British health regulators who have approved it for distribution.
But I feel comfortable. I feel confident. I trust that the incredibly speedy process of development and approval for the Pfizer vaccine in the UK is a product of the unprecedented urgent global demand, rather than shortcuts in the process. I might not be quite so keen to take that Russian vaccine that's been knocking about, but if the British authorities reckon there one's ok, that's good enough for me. 
It's clearly going to take a bit more effort in some other countries to get people to agree to be vaccinated. Even in those places hardest hit by the pandemic. Presidents Obama, George W. Bush, and Bill Clinton, all say they'll be vaccinated in public if doing so will help to make Americans more comfortable. The fact they feel that might be necessary speaks to just how much public trust in the American authorities, and trust in scientific expertise, has decayed over the last few years.
That's why I don't see it being an issue here. Call us a nation of goodie-two-shoes or sheep or whatever you like, but for whatever reason, Kiwis have largely trusted the authorities and valued scientific expertise throughout this pandemic. And I think most of us hobnobbing at cafes this morning, or attending kids' end-of-year school prizegivings, feel we have been rewarded for that trust.
I'm in the somewhat unique position of having spent time this year in New Zealand and several weeks in the U.S as the cases numbers there spiked again. And I can tell you first-hand, that day-to-day life here is vastly more enjoyable right now than it is in the U.S.
If trusting our scientists when they say a vaccine is safe, and taking it as soon as its available, means we can lock in regular life… I think most Kiwis will feel the same way I do.
They'll roll up their sleeves – ow! - and get on with it.


LISTEN TO AUDIO ABOVE