Jack Tame: Forget your EV bias
Author

Publish Date

Sat, 6 Feb 2021, 10:16am
Follow the podcast on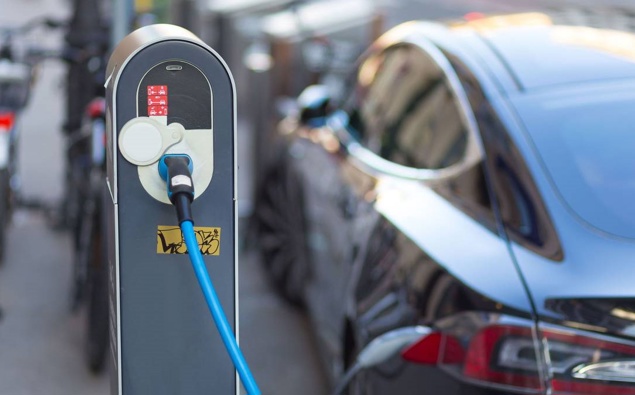 Jack Tame: Forget your EV bias
Author

Publish Date

Sat, 6 Feb 2021, 10:16am
What's the plural of Nissan Leaf?
Is it 'Leaves'? Is it 'Leafs'? Should we lose the 'S' all together and call more than one Leaf, 'Leaf'? As in, 'Look at that car yard, filled with Nissan Leaf".
This is something we need to consider, because if you take the time to spot them there are unmistakably more and more Nissan Leafs on our roads, and regardless of how you feel about electric cars, they're only going to become more abundant.
The Nissan Leaf, of course, is basically the Toyota Corolla hatchback of electric cars. It's far and away the World's best-selling electric vehicle and I'm not afraid to say I quite like them. They're not as sleek and sexy as a low-slung Maserati, or nearly as tech'd up as a Tesla, but I reckon they're not half bad. I've driven a few on a few different occasions now, and but for the silence you'd think you were driving any other mid-range petrol hatchback. 
The Climate Commission's report makes for a humbling read with massive changes needed in almost every part of our economy. And it spelt out the obvious improvements to be made in transport.
Of course, transport extends beyond our domestic vehicle fleet and the car that you drive to work or shuttle the kids around with from school. New Zealand needs to significantly improve its freight and rail infrastructure and public transport systems.
But there's no reason we shouldn't get behind a smart incentive system for people who choose to drive electric vehicles. The climate commission recommends either a rebate scheme, where you tax cars that pollute more to subsidise electric vehicles, or a straight subsidy scheme, in order to make electric cars more affordable. New Zealand First blocked a rebate scheme for electric vehicles during the last government term, and National called it a 'Car Tax' but ongoing resistance is churlish when we clearly need to incentivise people into buying electric cars.
A rebate system makes total sense to me. And we can be smart about it: For tradies or people in rural communities, we could look at excluding utes. But if you're going to buy a 3.5L luxury sedan… maybe you get stung a bit more. If you're buying an electric car, it's a bit cheaper.
I had a beer with a mate from the Netherlands the other day who was telling me about his government's subsidy program. The Dutch government gave four thousand Euros in subsidies to people buying electric cars. It proved so popular, the initial $10m Euro pool was sucked up by people buying electric cars in just a few days.
I get it. Electric cars aren't perfect for everyone in every situation. And they're not environmentally perfect, either. But they're much cleaner. They're much cheaper to run. And with every year, electric vehicle technology improves. If you're scoffing at me, go online and do some research. I challenge you to check out a 30KW Nissan Leaf. The range is about 200KM, maybe a bit more depending on the battery life. The safety rating is excellent. Get one with a body kit and a BOSE stereo set up… honestly… you'll be surprised at how tasteful they are.
It doesn't matter if I can't convince you. It's happening whether you like it or now. Combustion imports will be banned within 15 years and the resale value of petrol cars will diminish much before then. Even General Motors foresees a future without combustion vehicles.
So, if you're in the market for a new ride… it could be time for the switch.
Take an EV for a test drive. Don't get leafed behind. ZING.

LISTEN TO AUDIO ABOVE