Jack Tame: a terrible year but I still feel grateful
Author

Publish Date

Sat, 18 Dec 2021, 9:59am
Follow the podcast on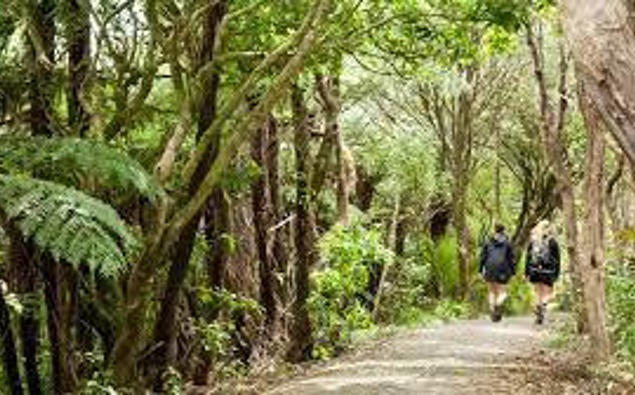 Jack Tame: a terrible year but I still feel grateful
Author

Publish Date

Sat, 18 Dec 2021, 9:59am
In July of this year, my Dad almost carked it.
He went tramping alone in the bush in winter. He got lost. He fell.
He smashed up his body and fractured a vertabrae. He was hallucinating, hypothermic, severely-dehydrated, suffering serious muscle wastage and close to kidney failure, when the Nelson Marlborough Rescue Helicopter answered his emergency locator beacon and winched him out of the bush, alive. A few days later, his new granddaughter was born.
When the two of them sit down at Christmas lunch next week, there will be plenty of reasons for the Tame family to feel grateful.
I've been thinking a lot about gratitude, this week. I've been reflecting on all the stresses and challenges we've faced. 2021, maybe even more than 2020, has been dominated by the pandemic. For our last show together this year, I've been trying to put our experience in context.
The truth is, despite everything, I'm still grateful to have spent the majority of the last two years in New Zealand. Of course, there have been significant errors in our Covid response. I think we were woefully unprepared for Delta in New Zealand, despite all the warning signs. Sir John Key said 'Smug hermit kingdom.' I'd say complacent, or naive. We didn't properly plan for a scenario where lockdowns weren't enough to knock out the virus. It took community spread for us to inject urgency into the response. It took community spread for us to go to the secondary vaccine market, to introduce vaccine certificates and mandates.
I think, at times, we've treated New Zealanders overseas like second-class citizens. History will show, despite all the warnings from public health experts, we stuffed up elements of the response for Māori. We weren't ready for at-home isolation monitoring. We didn't increase ICU capacity. It took forever for saliva and Rapid Antigen tests to become available.
And yet... and yet... and YET. I still think, if you had to pick any major country in which to have spent the last two years, New Zealand would have to be near the top of the list. Sure, at certain moments it would have been nicer to be living in New York or the U.K or Spain or wherever else. When Auckland was locked down and the Northern Hemisphere was living large? Sure. I felt envious, too. But compare us, now. The U.S just passed 800,000 recorded deaths. New Zealand is still in double figures. We have a 90% eligible vaccination rate. Any way you look at it, that's an extraordinary achievement.
I appreciate this view might put me in the minority amongst my Newstalk ZB colleagues. But you know, we are capable of a little bit of complexity in our thinking. We can hold two seemingly contradictory thoughts in our heads. We can acknowledge our leaders and bureacracy have made significant errors - errors which deserve hard critiques and political consequences – but that the totality of our response has still made New Zealand a much better place to be for the last two years than most other places in the World. I'm grateful for that.
I don't know how easy it's going to be to escape the pandemic, this summer. Omicron probably has its own plans, but at the very least, I'm going to try.
On Monday I'll fly to Nelson. I'll drive home to Golden Bay. And if the weather's clear next week, I'll head out on the overnight tramp on which my Dad almost died six months ago. My brother, my sister, and my old man will climb up to Boulder Lake. The plan is to start early, and go slowly. If all goes well, we'll reach the hut hours before sunset. We'll make a brew. We'll have a feed. We'll bunk down for another family Christmas, bruised, weary, and grateful.
LISTEN ABOVE