Francesca Rudkin: Let's crack on with RATs but good luck finding them
Author

Publish Date

Sat, 5 Mar 2022, 9:30am
Follow the podcast on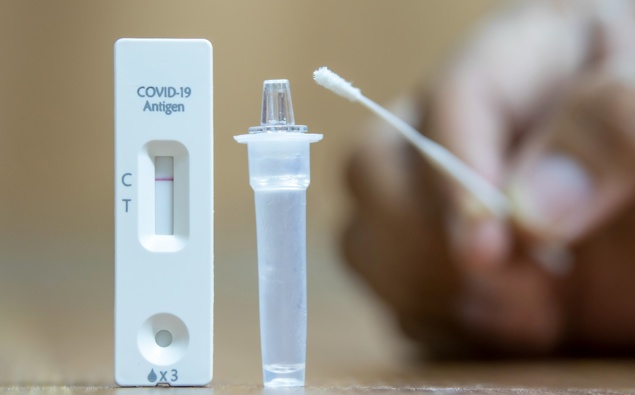 Francesca Rudkin: Let's crack on with RATs but good luck finding them
Author

Publish Date

Sat, 5 Mar 2022, 9:30am
I am over Rapid Antigen Tests – and we've only been able to buy them for a week!
Don't get me wrong, I'm all for the use of these tests. They alleviate the pressure on laboratories struggling to cope with testing numbers, and allow us to take responsibly for our own health as the contact tracing is overwhelmed. Most importantly, they allow people to keep earning a living, business and schools to stay open, and help critical services and supply chains to remain operational.
We've seen the role they have played overseas. We understand their purpose and their value.
I love em. But I'm already over the effort involved with trying to get one.
We have had all the time in the world to organise how they're distributed; yet the feedback this week is that once again delivery has been haphazard, and frustrating for many. It's a familiar refrain.
RAT's are free for those with Covid symptoms or who are household contacts – so they should be. But some of these people are waiting in queues for hours to pick up their test or pre-order. Others are whipping through testing sites in no time at all. Some are being given packs of 5 tests even if there are only two people in the car.
The distribution kinks are still being ironed out as we go, but you can understand why some are thinking twice about putting themselves through it.
And if you're being driven to buy your own RATS it's been a frustrating experience as well. Stock has been slow to reach shelves and from what I've seen in chemists and supermarkets this week they've run out pretty quickly. Prices vary. It's good to see some suppliers will be selling at cost, for those who aren't I have less kind words.
Demand will be high. I can understand the ease of having a few RATS in your medical kit. Makes life easy when one of the kids claims to have a sore throat, but is clearly trying to avoid a maths test. It also makes sense to do a test before visiting an elderly family member or heading to a wedding or function.
But many do not have an extra $30 - $45 a week to throw a pack of RATs in the supermarket trolley.
And don't even get me started the challenges businesses are having trying to do the right thing and source their own supply.
This week someone said, let's not let RATS become the new toilet paper. And I couldn't agree more. I'm resigned to the fact it will take at least the rest of this month to get our response working properly.
It might also give the government time to come to their sense and do at least what Australia did, and hand out ten free home test kits over a three month period for pensioners and those with community services cards. How about every household getting free RAT tests like they did in the UK?
The government has abdicated its responsibility for our health and handed it back to us as individuals, and I understand why, but this comes with an obligation to give us the tools we need to look after and manage ourselves. And for many it needs to be free. Who thought we'd be looking to the UK for best practice on anything to do with COVID, but with RATS they got it right.