Tim Dower: Out of 65 MPs, where's the inspiration?
Author

Publish Date

Tue, 14 Jun 2022, 10:20am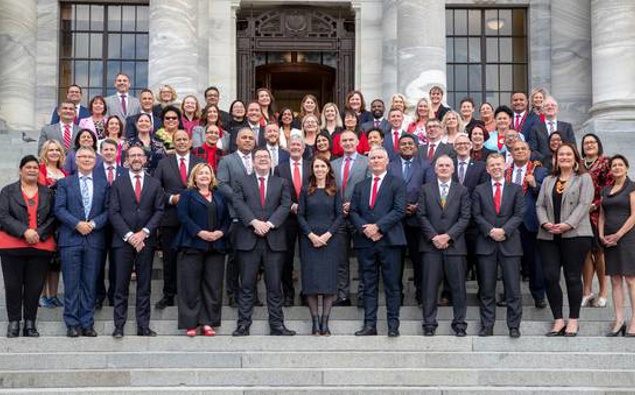 Follow the podcast on
Tim Dower: Out of 65 MPs, where's the inspiration?
Author

Publish Date

Tue, 14 Jun 2022, 10:20am
In a way, the big story and the big surprise out of the Cabinet reshuffle is what didn't happen, even though it's been screaming out for change.
Nanaia Mahuta somehow holds on to Foreign Affairs, despite being out of her depth, asleep at the wheel and outwardly not all that interested, given what we've seen in the Pacific lately.
Not only that, but she keeps Local Government too, where you might argue the balls-up of Three Waters is an even more spectacular failure than Foreign Affairs.
It's hard to understand.
But then, when you look at what has changed, maybe not so hard.
Hopeless Poto had to go from the Police role. She's been an absolute disaster from the get go. 
Hard to believe she merits anything as important as Conservation .Associate Paperclips would probably be a stretch, but hey, that's politics.
Hipkins taking over police is starting to look like Steven Joyce did for National. 
The Minister for Everything.  Hardworking, not exactly gifted, but very capable.
Kris Faafoi, one time a colleague here at ZB, disappointing, but probably promoted beyond his abilities too soon and burned out. 
Sad really. 
Watch for a Faafoi Immigration Consultancy to emerge in the next couple of years.
Kiri Allen on the other hand is outstanding, and absolutely deserving of the move to Justice. 
I suspect the PM would have lifted her further in the rankings given her gleaming talent, but Ardern knows Labour's not going to win the next election.
So what matters now is the long term and Kiri Allen is without question a potential leader and therefore, one day, maybe, Prime Minister. 
Let's not spoil that now with a job that might sully her credentials or burn her out too soon like Faafoi.
What's glaringly obvious from the reshuffle is just how scant the talent field is. 
Out of 65 MPs, and with the obvious exception of Kiri, where's the new talent, where's the fresh face and where's the inspiration?