Tim Dower: Nothing radical in National's gang policy, but it's something
Author

Publish Date

Mon, 13 Jun 2022, 10:28am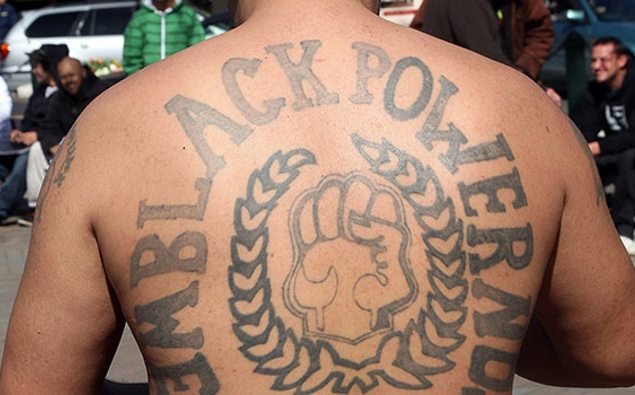 Follow the podcast on
Tim Dower: Nothing radical in National's gang policy, but it's something
Author

Publish Date

Mon, 13 Jun 2022, 10:28am
It was a no-brainer really this weekend for National.
And let's be honest about it, there's nothing especially radical, clever or even that new about this four-point plan to tackle the gangs.
Probably the biggest single step is the idea of outlawing of patch wearing in public.
The patch is a status symbol within the gang, but not only that it's an overt display of your lifestyle to the rest of the world, it says don't mess with me, so Christopher Luxon's assertion that patches are a form of intimidation probably does stand up.
I'd cross the street to avoid one, for sure.
The other stuff around consorting, gathering in groups, and that includes convoys on the motorways, mass groups on motorbikes smoking up public roads, this is the highly visible gang stuff we've seen a lot of lately and we're all heartily sick and tired of.
If the police actually have the numbers and the support from upstairs to follow through on this package, and if the courts start taking the side of the public for a change instead of the bad guys, it could really make a difference.
And if these changes actually do disrupt the gangs and make it uncomfortable, difficult or dare we dream it impossible to be out there openly flouting the law, it'll make a big difference to the rest of us, and our perception of how safe it is to go about your lawful life.
It probably won't make much of a difference to gangs' criminal activity, but the police are already constantly attacking that by busting meth labs, seizing assets and so on.
Naturally, there's been criticism. There are doubts about how you control social media and worries it'll put our police in harm's way.
But politically, this is low hanging fruit.  Right now, dangling almost any sign that you want to get on top of the situation we're in, can only be a positive.
Certainly beats pretending we haven't got a problem, or worse, that we can trust Poto and Cuddles to fix it.