Mike's Editorial: MPs Pay Saga
Author

Publish Date

Wed, 4 Mar 2015, 8:44AM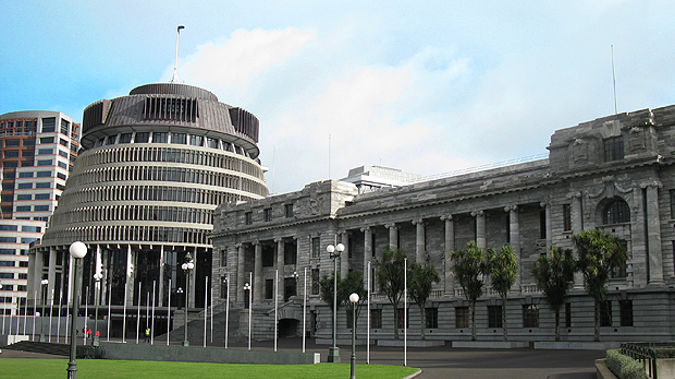 Mike's Editorial: MPs Pay Saga
Author

Publish Date

Wed, 4 Mar 2015, 8:44AM
What was it mums used to say? 'If you haven't got a solution don't moan'.
The MPs pay saga has been going on for years. It's the same boring story every year.
Every year it's too much, every year it's explained that the people who make the decisions are completely independent and use a whole bunch of mechanisms, all of which are not unreasonable, to try and find some sort of middle ground.
And every year some go through the dumb charade of turning the money down or donating it to charity or refusing to comment.
Anyway, at last something's been done about it. You have to give it to John Key. He whinged, we all said do something about it, so he did.
And now he's done it. There's more whinging, proving once and for all that complex problems rarely have simple solutions.
The whinging comes from the likes of Labour and the unions who now worry public servants won't get the sort of money they might have expected.
And in that is the classic lesson of being:
A) Part of the public service.
And
B) Being on a collective agreement where you are never going to get paid what you are really worth, because the entire system is manufactured against anyone of any talent getting anything like they should.
A collective agreement is all about the weakest link, the lowest common denominator, and that's why pay rises are never large and why they're linked to inflation and why you generally get industrial action only in the public service.
The system doesn't work and no one's happy.
Just a point on MPs' pay. MPs are unique. There is no job like it. The Prime Minister at $450,000 is getting abysmally under-paid.
Chief executives get a million or more. Based on that alone, a PM should be paid five times that.
But that's what makes politics unique. The same way you have backbenchers on $150,000 who are worth every cent, some who are grossly underpaid, and some you wouldn't pay a dollar to.
So what to do?
You could have individual contracts, you could have Party leaders with a Budget and they cut deals with MPs. you could have the system they've just dumped: An independent player making the decision for them, or you could have what they've just adopted, link it to every other public servant.
They used to of course have no real money at all, which many would like, but in those days Mr Larnach left his castle in Dunedin traveled north to meet other fellows of his ilk. Largely because it was only the wealthy who could afford to serve.
The upshot is, there is no answer.
We didn't like the old system, the line is already forming of those who don't like the new one.
In very simple terms, you can't win.