Mike's Editorial: A good week for Andrew Little
Author

Publish Date

Fri, 28 Nov 2014, 8:43AM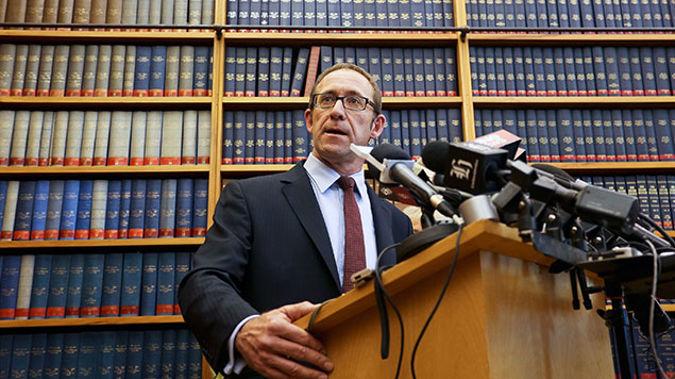 Mike's Editorial: A good week for Andrew Little
Author

Publish Date

Fri, 28 Nov 2014, 8:43AM
Friday seems a good day to review stuff, so let's review Andrew Little's first proper week in the job.
He's done well. He looks like he could be the goods. His selection of a shadow cabinet went largely unchallenged, possibly because no one cares. But you'd have to concede that at least part of it was because a lot of it made sense.
The selection of Annette King as deputy was inspired - possibly inspired by this show, but we're not here to gloat.
The real test was always going to be the house. The house matters. A party and its members draw oxygen from the performance in the house, and in this respect you'd be struggling to mark Little down on anything. He's a strong orator. He took it to the Prime Minister who is no slouch at the business. And he even had a certain turn of phrase with some humour tossed in for good measure. In fact if you were scoring it, he beat Key at his own game.
It wasn't helped by the fact that the Government had three reports, none of which showed them in a good light. Key added to it by refusing to apologise over the SIS and Goff. But even if Key started on the back foot, on another day facing another leader he might have got it back to even stevens. But against Little he made virtually no ground.
Little started the week seeking Iain Rennie's resignation which isn't the hardest thing to do. But as opposition leader you need to drive some headlines, you need to get yourself name recognition and attention. And by the time the reports got released, Little got himself a full week of opportunities.
But that's what separates the good leaders out from the ones who go nowhere. How to seize on the opportunities given, when to strike, when not to, how you strike, the one liners, the headline grabs, the stuff that will get you on the news.
"Cut the crap." What an excellent line "Why doesn't he cut the crap and just apologise…" That's the stuff the media love and will run all day long. If he got lucky with that, he should learn. If he already knew it, he's got a well attuned brain.
Given the mess Labour has had to deal with post-September, given how most of us don't really get or like the way they elect leaders, given how he actually got elected by the skin of his teeth with no electorate and a mass of union support, he had a lot to lose.
So all in all if I were him with my feet up in Island Bay tonight, I'd be having a large one and thinking things went pretty damn well.