Mike Yardley: Why is NZ allowing foreign boats into our ports?
Author

Publish Date

Mon, 19 Jul 2021, 2:57pm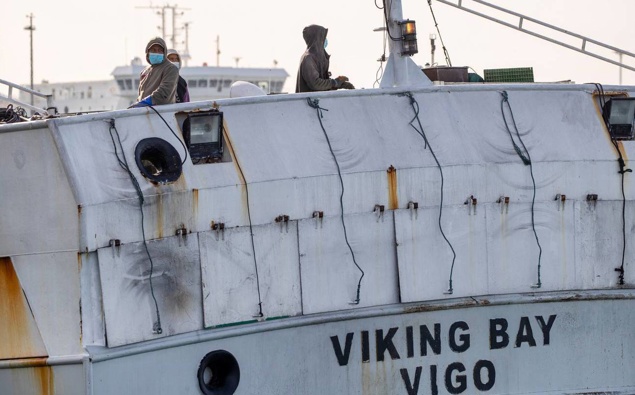 Follow the podcast on
Mike Yardley: Why is NZ allowing foreign boats into our ports?
Author

Publish Date

Mon, 19 Jul 2021, 2:57pm
So yesterday a second foreign-flagged fishing vessel full of Covid, tied up at a New Zealand port.
Last week it was the Viking Bay berthing in Wellington, with fifteen Covid infected foreign crew. And yesterday, the Playa Zahara docked in Christchurch, with sixteen Covid cases. And like the Viking Bay crew, most of these Indonesian mariners are now being hosted by the taxpayer in MIQ, at the Sudima Hotel.
Has the cardigan crowd in Wellington lost their head? What the hell is going on?
Fishing industry group, Deepwater Blue is rightly hitting out at why New Zealand is allowing foreign fishing vessels entry to our ports when they are not fishing within our waters. Why are we allowing them to recrew in this country? They are not part of our supply chain. They are not cargo ships plying the Pacific.
So why is officialdom allowing these fishing vessels to use New Zealand. It's inviting danger to our doorstep.
In the grips of a pandemic, how does any of this make sense?
We are raising the stakes on a Covid outbreak, for no economic benefit.
Meanwhile, many Kiwi returnees can't get ready access to MIQ. Since when did we become the sick bay to the seafaring world?
I agree with Des Gorman who believes these crews should be forced to quarantine on their ships.
But to add insult to injury, not only have we opened our MIQ doors to them, but we're footing the bill.
Chris Hipkins office says Section Four of the Health Act precludes these mariners from being billed for their MIQ stay. Excuse me? Why hasn't a Health Order blowtorched that anomaly?
Hipkins office says they'll talk to the shipping company about making a contribution towards the costs. Thank you for your kind donation.
But the bigger issue is why are we playing roulette? We only have to look to Australia to see how insidious the Delta variant is.
The strategy designed to keep the virus out the country is being undermined, in the spirit of being kind. New Zealand is being needlessly exposed to undue risk.