Mike Yardley: What a year it has been
Author

Publish Date

Fri, 20 Dec 2019, 11:46AM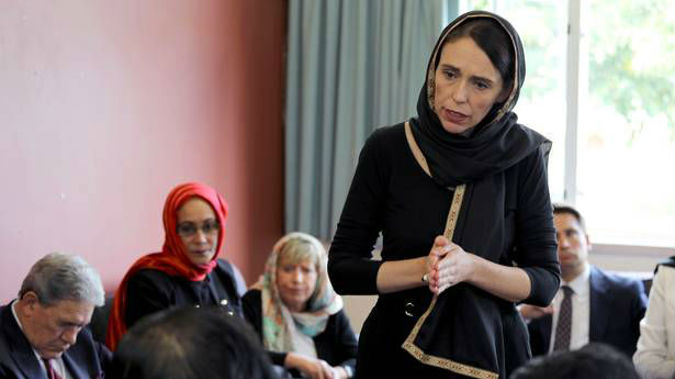 Mike Yardley: What a year it has been
Author

Publish Date

Fri, 20 Dec 2019, 11:46AM
What a wild, rugged ride 2019 has been.
Trump has been Trump, the lion roared for Boris and there was ScoMo's election miracle. Greta got the gong from Time, as their Person of the Year. I would give the nod to Boris.
Not just for his theatre, exuberance and grit, but for standing up and fighting for democracy's lifeblood. The will of the people. And honouring it. Jeremy Corbyn is the loser of the year.
Here at home, we seem to have learnt how to cope with loss, with more grace than recrimination. We didn't lose our rag over the All Blacks. And we felt gutted for the Black Caps – brutally denied World Cup glory. The Silver Ferns stunned us all.
Yes, 2019 was a reminder not to write off people too quickly. Simon Bridges was gone for all money, this time last year. Or so some had us believe. Yet he's found his feet, commands traction, and cruises into the new year with a genuine shot of dethroning a one term government.
Our current Prime Minister has been a beacon on the bleakest of days.  Drawing from her well of raw, easy empathy, she did inspire, defuse and comfort a nation, when its heart was wrenched. And the world lapped it up. Our counsellor in chief. Yet, conversely, her Year of Delivery has been a shocker, disintegrating into the Year of Deferral and Denial.
But March 15 and December 9 are the days we won't forget. Etched on the calendar, forever. This year and the decade has ended much as it began, scarred and stained by national catastrophe. The lottery of life can deal a very cruel hand and the untold questions they trigger  begin with Why and What if?
For all we cannot control, we can live for today. In the moment.
This week, one of my best ever mates, had a massive heart attack and died. I still haven't got my head around it.
Love your life. And those around you. Enjoy the holidays. Treat yourself. Drive safe and I wish you a very Merry Christmas.