Mike Yardley: We got through 2020 - we need to start living again in 2021
Author

Publish Date

Fri, 18 Dec 2020, 3:45PM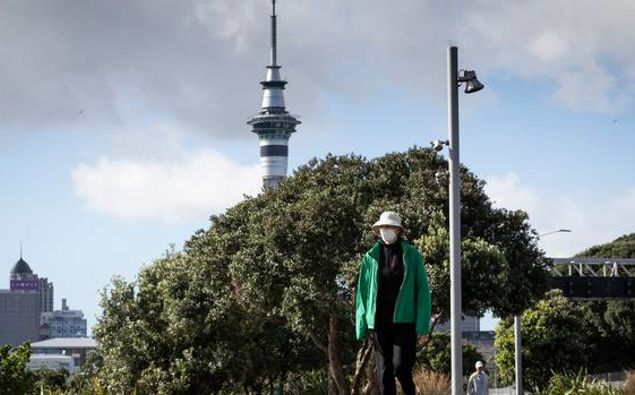 Mike Yardley: We got through 2020 - we need to start living again in 2021
Author

Publish Date

Fri, 18 Dec 2020, 3:45PM
What a haunting, heart-breaking headline in the Herald this week, following the chopper crash in Kaikoura?
Where's my Mummy? Is my Mummy alright?
It's a stark reminder that the raw edge of human tragedy certainly dominates our news diet. If you're grieving this Christmas, my thoughts are with you.
Unlike last year, we haven't been monstered by the worst of mass-catastrophes this year. Although those mosque attacks and a violent volcano still command headlines. Nothing has clouded out 2020 quite like Covid. A cloud of chaos, confusion and fear. But we've made it through, on our motu, in remarkably reasonable shape and the envy of the world.
I respected many prongs to the Trump Republican agenda. The job growth, the refusal to be intimidated by China, the economic expansion. But Donald's complete blind spot on Covid cost him his job. I just hope Georgia voters don't hand the Dems full control of the Senate. AOC and friends off the leash is not worth thinking about. Biden needs to be forced to govern from the centre.  
Back home, for better or worse, Jacinda Ardern profited handsomely with her unswerving Safety First agenda. Bridges was Covid's biggest political casualty as National wrestled with its soul, wracked with instability. May they listen to Sir John Key's sage advice. And learn. Judith Collins made the best of a hopeless situation. There should be no rush to roll her.
There is no doubt our geographical reality and our big blue moat has been our saviour.  Thank God for our farmers and producers for saving our economy while our draw bridge has been up.
But may 2021 see us reach back out to the world, with an early re-connection with our neighbours. Our tourism industry has suffered enough.  
With vaccines on the way, the fortress mentality is getting very stale, very fast. So are the government's next steps. It's their latest favourite phrase, and they're always vague in detail. Stop it. Brave clear steps is what we need.  
Let's start dreaming again. Let's start living again. Let's turn it up. Let's go – in 2021