Mike Yardley: The trans-Tasman bubble is open - now it's time to look to the Pacific
Author

Publish Date

Mon, 19 Apr 2021, 10:37AM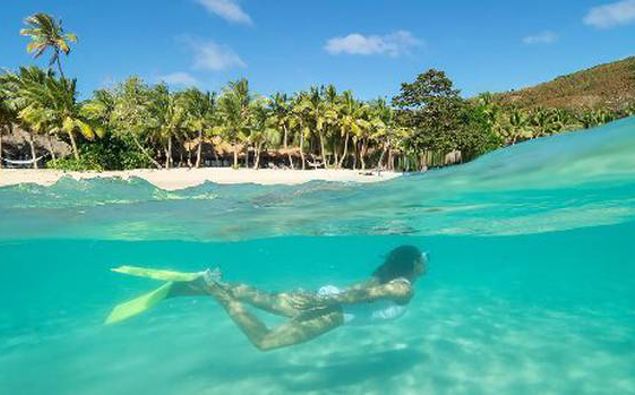 Mike Yardley: The trans-Tasman bubble is open - now it's time to look to the Pacific
Author

Publish Date

Mon, 19 Apr 2021, 10:37AM
April 19 has dawned and I'm feeling bubblelicious this Monday morning. Relieved, actually, and still staggered that it's taken this long to get Green Zone flights across the Tasman cleared for takeoff.
If you are one of the thousands of travellers winging your way to Australia today, go well. Enjoy yourself, whether you are reuniting, business tripping or holidaying.
I'm very heartened to see that the reported bookings data from Air New Zealand and Qantas actually indicates stronger demand on the inbound flights from Australia. More passengers are beginning their journeys on eastbound flights, than westbound. In other words, more Aussies are booking a flight over here, than Kiwis are heading to Oz.  That will music to the ears of New Zealand tourism operators.
But beyond the Green Zone across the Tasman, where is this government's ambition and drive to go further. They were dragged kicking and screaming to make today a reality.
But what about a Trans-Tasman cruise bubble? The Maritime Border Order remains fully in force, and the cruise industry is rightly seeking some answers.  The next summer cruise season is just six months away and there is a total information void. The Beehive won't budge. How can the industry plan?
But beyond the Tasman, why are they letting the Covid-free South Pacific economically rot? There is no clear plan, no time frame, no specific dates on opening the border to them. The lack of vision and drive is shameful.
We still have no clear opening date for the Cooks. Nor Nuie. What about Tonga. Samoa. Vanawatu. Or Fiji.
The Bula Bubble has been bobbing on the ocean like a mirage for months.
It is not Fortress New Zealand's role to be endlessly mumsy and patronising with our Pacific neighbours. They are screaming out for a Pacific Bubble. The least we can do is unlock the door to let them revive their economic fortunes, before the loan sharks from China start circling.