Mike Yardley: Thank God common sense prevailed in Shchetkova case
Author

Section

Publish Date

Thursday, 18 April 2019, 12:11PM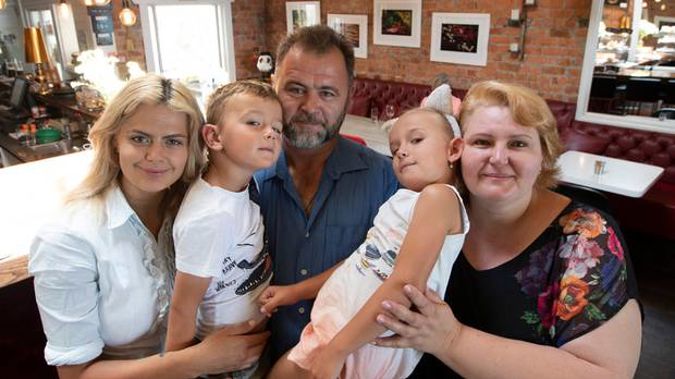 Isn't it amazing how your whole world can change in 24 hours? And I'm not talking about the capitulation on taxing capital gains.
No, I'm talking about the case of the Shchetkovas of St. Heliers. In case you have been living under a rock, this is the lovely Ukrainian family who has been embroiled in a battle against Immigration New Zealand. They have been steering down the barrel of deportation and living in limbo.
An industrious, entrepreneurial, upstanding family, decent, good and generous people with deep community connections.
They personify the idea of model immigrants, in anyone's language.
Job-creators to 26 locals, with 17 full-time staff, who service their wildly popular restaurant, La Vista in Auckland. Their turnover last year was $1.7 million.
New Zealand has been home for over five years. They renewed their visa twice and applied for residency, but it was declined because Immigration NZ did not feel their vibrant business added significant value to the country. And come July 1, they were facing deportation if they chose not to leave voluntarily.
We had Nataliya on the show yesterday, down-heartened that her 15,000-strong petition and direct pleas to a parliamentary select committee had not improved their circumstances.
The MPs, while sympathetic, were powerless to intervene.
However, the Associate Minister of Immigration, Chris Faafoi, has had the delegated responsibility to review their file for special consideration. The Shchetkovas sought his consideration in February.
The same discretionary powers that Iain Lees-Galloway exercised in the abominable case of Karel Sroubek.
Since February, the Shchetkovas haven't heard boo from Faafoi. But yesterday afternoon, a major breakthrough.
Amid the shock and awe of the Government's complete retreat on taxing capital gains, the family received word of a major reprieve from Chris Faafoi. The family have been granted approval to stay in New Zealand for another 12. And during that time, they can apply for permanent residency again.
It hasn't completely resolved the issue, but it's a major circuit-breaker. The Shchetkovas are over the moon. Faafoi has demonstrated why he is considered one of Labour's more level-headed ministers, and it's another black-eye for Immigration New Zealand.