Mike Yardley: Proposed oil and gas exploration is good news
Author

Publish Date

Mon, 15 Apr 2019, 7:48AM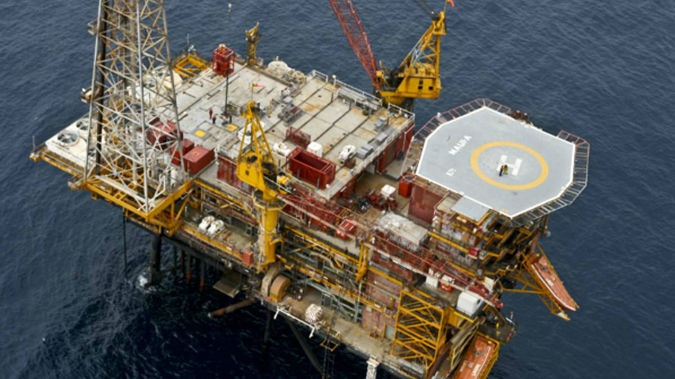 Mike Yardley: Proposed oil and gas exploration is good news
Author

Publish Date

Mon, 15 Apr 2019, 7:48AM
You may have noticed over the weekend that a host of eco-activists have packed a sad over oil and gas exploration drilling down South. Because Otago could well set the stage for unlocking vast new gas stocks, with OMV's planned drilling campaign off the coast of Balclutha.
Now, these guys are no slugs or tyre-kickers. They recently acquired Shell New Zealand's assets and operate the offshore Maui and Pohokura gas fields. If the well drilling is successful in Otago, OMV's drilling permits can be further extended to 2030. The potential of the deep sedimentary rock of the Great South Basin has long been identified as a prime target for commercial volumes of hydrocarbons. When OMV made its presentation to potential partners last year, they estimated there could be 3.7 billion barrels of oil and gas in the regions they have existing permits for.
The two basins off the South Island coast cover roughly 160,000 square-kilometres – four-times as big as the Taranaki basin. In their 16 years of operation in New Zealand, OMV has paid more than a $1 billion in taxes and royalties to the government.
Greenpeace and friends are enraged by this planned drilling programme. Some of the more rabid eco-activists are also slamming the government, accusing them of empty posturing as a climate change leader, for allowing this drilling programme. But their brand of absolutism is delusional.
The extraction and consumption of gas is destined to be a transitional fuel, worldwide, for many decades to come. Growing energy demand modelling indicates that even if coal and oil production eases off, global gas use will have to increase by over 30%, in the next 20 years alone, according to the International Energy Agency.
If New Zealand can continue grabbing a slice of that action, the royalties, the employment and the security of gas supply, as we transition away from the dirtier carbon emitters, we'd be mugs to pull down the shutters.
One of these eco-protest outfits is called 350 Aotearoa. They are planning "full-force resistance", in a bid to blockade OMV's drilling programme. Full force resistance. That sounds peaceful. John Kidd is an energy analyst with Woodward partners. He points out that LNG is gas that's cooled down and condensed to a form that can be transported easily, so it could remain in New Zealand.
In the face of rapidly depleting gas reserves, and with no major new finds in Taranaki for 15 years, OMV's decision to spread its wings south with its drilling rigs is very good news.