Mike Yardley: Please don't vent your anger at those manning the checkpoints
Author

Publish Date

Wed, 15 Dec 2021, 10:32am
Follow the podcast on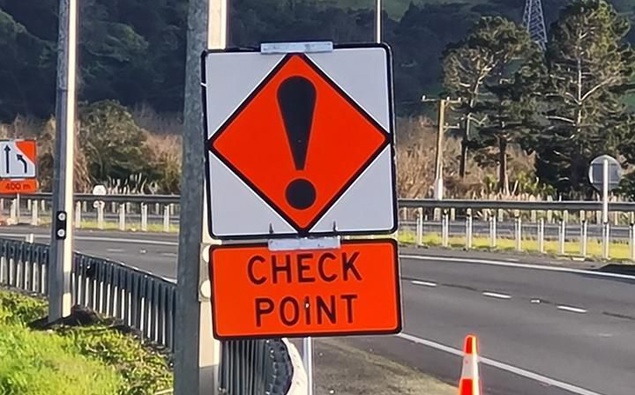 Mike Yardley: Please don't vent your anger at those manning the checkpoints
Author

Publish Date

Wed, 15 Dec 2021, 10:32am
By any measure, today, Big Wednesday marks a milestone. The great escape begins. The great domestic reopening roars into life. 
I happened to covering for Hosking on what, at the time, felt like a momentous day in the Covid age. April nineteen. Remember that? 
It was the day, two-way quarantine-free Trans-Tasman travel finally lifted off. The air of relief was immense. A welcome dose of normality seemingly restored. 
But the bubble soon burst when Delt rocked into town two months later and monstered our freedoms. 
What was shaping up to be a far better year than last, suddenly nosedived into a deep pit of woe. Enter the lockdown. Enter the waiting game for the oh so late vaccine rollout to hit its straps. And the rest is history. 
But today, with New Zealand knocking on the door of ninety per cent vaxxed, that's all in the rear-view mirror as Aucklanders can finally climb out of their urban zoo, hit the road and spread their wings. 
Yes, there will be bumps on the road. The creeping shadow of Omicron lurks on the horizon. But lets not freakout or catastrophise over that. There's no reason too. 
The more immediate bump on the road is that hideous, inexcusable incursion brooding on the northern boundary. Checkpoint Charlie. You know where I stand on this. It should never have seen the light of day. 
It's an affront to Aucklanders and the hard yards the city has put in. An affront to freedom of movement. 
I hope the power-trippers responsible for this debacle would come to their senses. I hope they fold their tent on this checkpoint circus within days. The sooner, the better. 
But as much as I hate it, may cool heads prevail. 
Please don't vent your anger or abuse at the uniformed officers dispatched to staff this checkpoint. I have no doubt that virtually every cop there does not want to be there. They want to be catching crims, not vetting vaccine passes. Particularly the out of towners, corralled to the cordons of Ure-titi and Maunga-to-roto. 
Please don't vent your rage at them. They are under the thumb.