Mike Yardley: Is the Govt prepared to let tourism wither and die?
Author

Publish Date

Thu, 16 Dec 2021, 10:22am
Follow the podcast on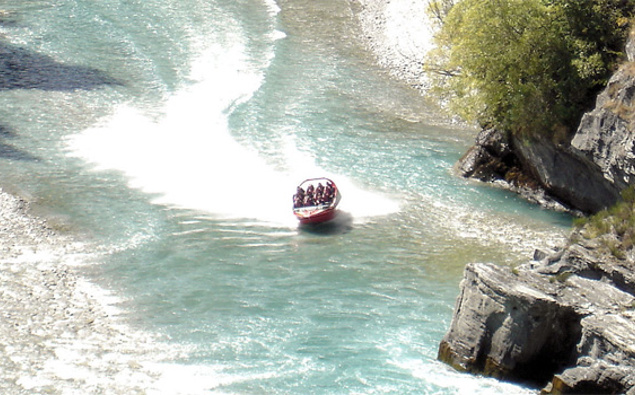 Mike Yardley: Is the Govt prepared to let tourism wither and die?
Author

Publish Date

Thu, 16 Dec 2021, 10:22am
A leading light in our international tourism industry remarked to me the other day, Mike, our industry has officially sunk into a state of depression. I alluded to this yesterday, with the Air New Zealand chief. 
Tourism Minister Stuart Nash has sunk the industry's morale by signalling that they shouldn't expect significant numbers of overseas visitors to starting returning to our shores for another twelve months. 
While most of the world does its damndest to restimulate global tourism, we look like a Nervous Nigel, struck down with stage fright at the boarding gate. And we're slipping off the travel world's radar. 
Even Western Australia is reopening in six weeks time. The most fortified Australian state is lowering the drawbridge to the world. We look like possums stuck in the headlights. 
Risk aversion has been overcooked, we are steadily strangling to death a golden goose. 
The Tourism Export Council estimates thirty percent of our tourism businesses have already been wiped out and more will follow. 
As much as tourism operators warmly welcome the exodus of Aucklanders splashing their cash across the country, for many, it will not save their summer. 
And there is nothing good on the horizon, they have nothing to shoot for. 
Yes, overseas visitors can start crossing the border in May, but their first week must be served in self-iso. For an Aussie couple dreaming of enjoying a weekend in Queenstown, or a weekend on Waiheke, it's a fantasy. Seven days self-iso is a total deal breaker. Self-iso must be done away with, as a first step for lower-risk countries. 
And Omicron must not be used as an excuse to refortify our hermetically sealed posture. It's highly transmissible, sure. But less severe than Delta. And there are ready, practical answers to beef up optimal protection. Fast-track the booster rollout. 
Does this Government actually want to reignite international tourism and international education, or are they quietly happy for it to wither? 
Their lack of vision, lack of vigour, lack of passion and customary lack of clarity is soul-destroying.