Mike Yardley: Bureaucrats power-tripping for the sake of it over cruise ship
Author

Publish Date

Mon, 1 Feb 2021, 10:53AM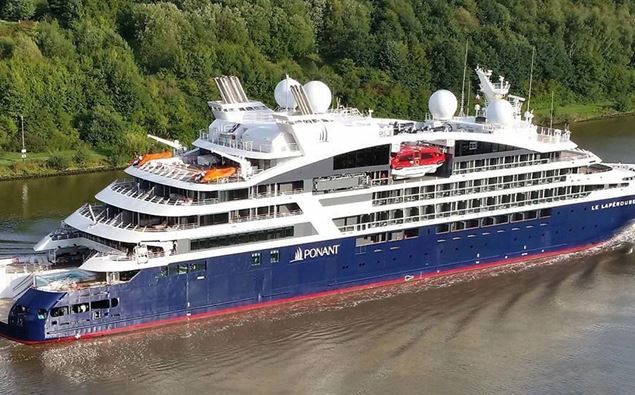 Mike Yardley: Bureaucrats power-tripping for the sake of it over cruise ship
Author

Publish Date

Mon, 1 Feb 2021, 10:53AM
Friday's fiasco over the chartered cruise ship, Le Laperouse, has caused a hell of a stink. And another bodyblow for the travel industry.
It raises renewed concerns about how hostile our vast layers of bureaucracy can be, when ideally, they should be enablers – not obstructers to enterprising endeavours.
The Immigration Minister's performance on Heather's show on Friday was a shocker. He was headstrong, immovable and pre-programmed, belting out his talking points like a robotic broken record. The usually likeable Chris Faafoi morphed into a human billboard for "Computer says no."
I think Immigration New Zealand has fundamentally failed to appreciate the complexities of fully-crewing this boutique cruise ship on a brief chartered visit to New Zealand.
Every crew member, including the onboard hotel and hospitality staff, must be conversant and trained in maritime safety.  This ship was only coming here for a couple of months. And the entire overseas crew and staff seeking visa approval were maritime trained and fully acquainted with the ship. They knew it inside out.
Immigration's demand that the ship simply recruits a local bunch of idle cooks, housekeepers and waiting staff, and plonk them onboard for a few weeks work, was ludicrous.
So millions of dollars of domestic tourism revenue has been shredded by the heavy hand of bureaucracy. And you've got to feel sorry for the Kiwi who chartered the fully-crewed vessel from Ponant. Aaron Russ is no slouch. He's also involved in his family company, Heritage Expeditions.
And this highly acclaimed company ran aground with the regulators just a few weeks ago. They had planned two Antarctica cruises for Kiwis over summer. After months of planning, they got approval from Immigration, Customs and Maritime New Zealand. But then, at the eleventh hour, the Ministry of Health torpedoed their plans.
Yes, these are unusual times and unchartered waters. But is bureaucracy really doing its best to be business-friendly, pragmatic and solution focused? Or would they rather pick holes and create a problem. Power-tripping for the sake of it is not serving New Zealand's interest.