Mike Hosking: Yet more revelations on our vaccine rollout
Author

Publish Date

Wed, 25 Aug 2021, 9:32am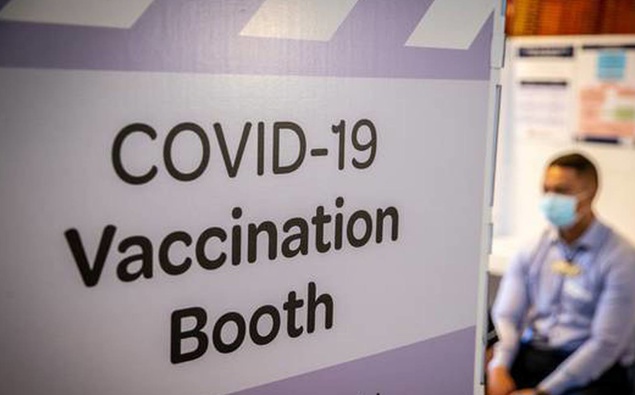 Follow the podcast on
Mike Hosking: Yet more revelations on our vaccine rollout
Author

Publish Date

Wed, 25 Aug 2021, 9:32am
Further revelations for you on our vaccine rollout, or lack of it. 
As we told you yesterday, as far as we can ascertain, we are the only western first world country rolling out a single vaccine. That alone, given all the other issues we have had with the Ministry of Health, should be of concern enough. 
Just what is it about us that makes us so spectacularly more insightful, skilful ,experienced, or advanced that we can chart a course unknown to anyone else? 

But I read yesterday that because of this approach, we turned down supply of other vaccines back in March. In others words we could have got more of other brands. We turned them down. I hope it's wrong. 
But it's a scandal. 
The premise of our single vaccine rollout, which comes from multiple interactions with the likes of Chris Hipkins and Ashley Bloomfield, is based on nothing more than they thought Pfizer was a good product. 
So far it is, but it's not the only good product. Their argument only holds up if we can all see that that every other vaccine, for whatever reason, isn't quite as good as the choice we made. It only holds up if they can point to the vaccines they didn't buy and show us the why we, as the end consumer, would be happy with their choice. 
AstraZeneca? Yes, big issues. But new testing suggests efficacy may end up being better than Pfizer's and as Australia has shown us, they are jabbing at about the fastest rate in the world and a lot of it is AstraZeneca. 
We have, of course, also bought, but not rolled out, Johnson and Johnson, a single shot product. That doesn't arrive here anyway until later this year. 
But, and it's a big but, Moderna would appear has always appeared the equal of Pfizer. And now the latest studies show it may be potentially superior. We don't have any. 
So, their 'Pfizer is the best' line is dodgy at best and scandalous and dishonest at worst. 
So, the decision, and level 4 proves it, was a mistake. Pfizer is a good product, but no incentive payment to speed delivery and supply always an issue. They told us don't worry we don't have Covid 
The simple truth is they didn't cover their bases. There was no urgency in dealing with Pfizer and we now, apparently, know when other product was offered, we turned it away. Where has that approach got us? 
Enjoy day 8 of level 4 going nowhere fast.