Mike Hosking: Winston's He Puapua claim highlights the Govt's scant regard for the truth
Author

Publish Date

Tue, 22 Jun 2021, 8:30PM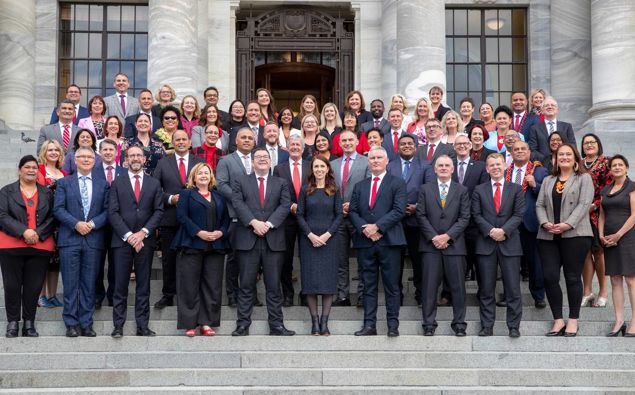 Mike Hosking: Winston's He Puapua claim highlights the Govt's scant regard for the truth
Author

Publish Date

Tue, 22 Jun 2021, 8:30PM
Of all the things Winston said Sunday, the most intriguing was about He Puapua, the little discussion document that could.
He knew nothing. It was kept from him despite the fact he was Deputy PM and running the country.
That's pretty damning for a discussion document.
It's pretty revealing for something the pm has admitted they were worried about releasing because of the backlash.
That's pretty embarrassing given the Labour Party have fallen over themselves trying to play it down post the release.
Not very open honest and transparent, is it?
So what started out as suspicious just got a whole pile of petrol tossed on top.
You'll note the He Puapua story is like a lot of stories these days: it gets some traction, a few questions are asked, and it then fizzles.
And that's how governments survive, given the news cycle these days. You know that, one, it'll vanish eventually, and two, if it does look like it will, you do something to distract people.
The media and this is another area where Winston was right, respond to shiny things. An announcement here, an update there: this past week we've had stories about the PM's jab, the vaccine roll out update, Neve' s cake - bits and pieces that turn your head.
Media is also very weary of boring people. Too much of the same thing, no matter how important or scandalous, is to be avoided.
So He Puapua never really got sorted or settled. Willie Jackson was dispatched to call those of us who questioned it racists and it sort of died away.
But, and here is the critical point given the stuff that happens to be in it that has also gone on to be enacted, like the local body Māori ward scandal: letting this go merely gives them licence to carry on/
Bruce Cotterill was right in the Weekend Herald – read it if you missed it – truth is the first casualty in politics, and this government is setting new records in treating it with scant regard.