Mike Hosking: Why won't the govt act over social housing?
Author

Publish Date

Wed, 24 Nov 2021, 10:38am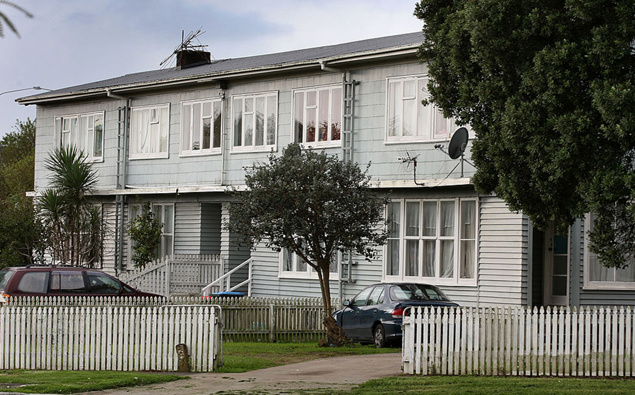 Follow the podcast on
Mike Hosking: Why won't the govt act over social housing?
Author

Publish Date

Wed, 24 Nov 2021, 10:38am
One of the growing images of this government is that they are on the side of the hopeless and some times worse than that, the just plain ugly. 
Their perceived link and support of gangs is bad enough, but this growing chorus of complaints around social and emergency housing is potentially going to damage them further. The emergency/social housing queue is astonishing. It's one of the great unanswered economic questions of their time in office. 
How is it you can argue how successful the economy is and yet watch the queue for social housing grow to the extent and the rate it has? Last time I looked it was 24,000 and rising. They are building, buying, and providing social housing as though we are a third world country, why? 
The benefit statistics read in a similar way. We had record low unemployment and yet the number on Jobseeker Support is growing. Why? 
The issue around social housing is not being discussed the way it should be, far less dealt with. 
This is why I hope the potential class action against Kainga Ora goes ahead. The government hasn't evicted anyone in three years and yet they deny having a no eviction policy. 
That would indicate everyone in social housing is lovely, look after their lawns, go to bed at a decent hour, and generally run a nice neighbourhood watch programme. 
If we were honest about it, social housing is not the image the government would like you to have. A 1950s state house, the Prime Minister of the day helps carry the lounge suite through the front door for the grateful family who will stay a year or so, while they build up their deposit for their own home through getting up early, grafting hard, saving their pennies, and keen to get ahead in life. 
Social housing Labour styles in 2021 is too often filled with drugs, booze, crime, violence, and reprobates who have no regard for the law, far less the neighbours. 
Those poor sods who actually are half decent have to be surrounded by that, as the government defends the indefensible. 
Giving people a hand up has always been the New Zealand way. But like so many of the houses and circumstances themselves, the theory has been, and is being, abused. 
It's not a hand up, it's a lifestyle. And the government who have sided with those who abuse it all dig an ever-deeper hole for themselves while we foot the bill.