Mike Hosking: Where's the G7's urgency over finding Covid's origins?
Author

Publish Date

Tue, 15 Jun 2021, 3:52PM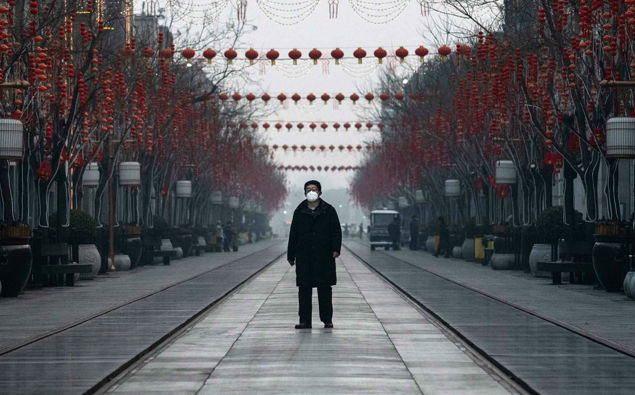 Mike Hosking: Where's the G7's urgency over finding Covid's origins?
Author

Publish Date

Tue, 15 Jun 2021, 3:52PM
Although you don't expect a lot out of things like the G7, a couple of observations can be made.
1 billion vaccines is tangible, but is yet again the result of exactly what we said would happen six months ago.
People with money and influence get better deals no matter what you're dealing with and a vaccine was never going to be any different.
But on Covid, the pledge to have a look at the origin needs a few follow up questions.
One would be when and by whom?
We have a fairly serious build-up of concern now from the States at the very highest levels through to Europe and Britain and various intelligence agencies as well.
It was a missed opportunity at the outset when Australia first asked the question.
To think WHO, a UN agency, was ever going to find anything was farcical and fanciful, and the very fact that here we are all these months later and we are only just now thinking about a proper look tells you how asleep at the wheel we have been.
The WHO has again said a couple of things. One, they have ruled nothing out by way of cause, and two, they want China to cough all the details.
Well, you can forget the last part. So that means someone is going to have to go in and get unfettered access now given that isn't going to happen either.
The big question is, then what?
The obvious answer is the usual series of summits involving claim, counter-claim and finger-pointing, but once you've got through those niceties, the real business needs to begin.
And as far as I can work out, the most effective mechanism available globally is sanctions.
So who leads the sanction charge and to what extent? Who actually makes sure China either answers some questions or pays the price for not doing so?
There are six countries in the whole world that have turned their economies around and bounced back above and beyond the Covid damage. China is not only one of them, but it's the most successful one.
No one to this point has benefited and rebuilt better than China.
It's been well in excess of a year since the world haemorrhaged with this, and its struck me as astonishing there hasn't been a greater urgency around accountability.
You can only hope that the G7 was the start of something a bit more concrete than what we have seen so far.