Mike Hosking: When will the Govt realise it's powerless over housing?
Author

Publish Date

Wed, 15 Sep 2021, 9:35AM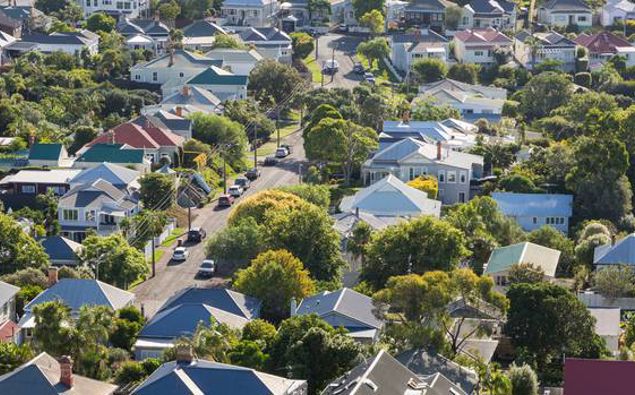 Mike Hosking: When will the Govt realise it's powerless over housing?
Author

Publish Date

Wed, 15 Sep 2021, 9:35AM
It was January this year when our Prime Minister had returned from holiday, determined to address a wrong that needed righting. 
She had decided, or most likely someone had told her to decide, that housing was out of control, so she announced she would fix it. Literally. She said she "would fix it." 
She made the announcement along with her state housing plan, which was actually just a re-announcement of her state housing plan that had been announced the previous May. 
We have watched and waited. In the ensuing period her trustee sidekick Grant Robertson has also announced he was "tilting the housing market towards the first home buyer".  
And so, we waited. 
They enlisted their trustee, but at all times independent, monetary side kick Adrian Orr who came to the party with a series of new rules and regulations and hurdles and high wire requirements, all designed to help our housing queen achieve her lofty goal. 
Fast forward to this week, and the headline that lockdown has not stopped house prices rising. 
They are up 25 percent, in fact, on this time last year, these are Real Estate Institute figures. 
You could also take the myriad of other figures from QV, OneRoof, or any agency, they all tell the same story. They have told the same story each and every month so far this year. 
House prices continue to rise and there isn't an operator out there that thinks post-lockdown that's going to change. If lockdown can't curtail prices, a bit of freedom certainly isn't. 
As an associated piece of work, you will note the rental prices are indeed breaking records as well. That was another of the Government's thought bubbles. Reforming the rental market to make it warming safer and more affordable. That turned out to be another epic fail. 
The point is not that it's failed, we already know that. It's been failing as a policy all year. It was always going to fail, some of us pointed that out from day one. The point is why, and in understanding why, is to understand why this Government is such a failure on delivery. 
The human condition is the answer, they don't get it. Housing is an expression of all of us, who we are, what we value, what motivates, and what drives us. In failing to understand the emotional link between us and housing, is to misunderstand the very people you claim to represent. 
To think a sweeping gesture of fixing something you perceive to be broken, shows how out of touch you are. To think bits of policy, or bits of wonkery, neatly tidies up a bit of a mess shows a complete detachment from reality in your own country. 
If they were more astute, they would realise how much of a disconnect that really is. I'm astonished they haven't worked it out yet. 
After all, the numbers don't lie.