Mike Hosking: What's the Waitangi Tribunal's Covid inquiry going to achieve?
Author

Publish Date

Fri, 10 Dec 2021, 9:45am
Follow the podcast on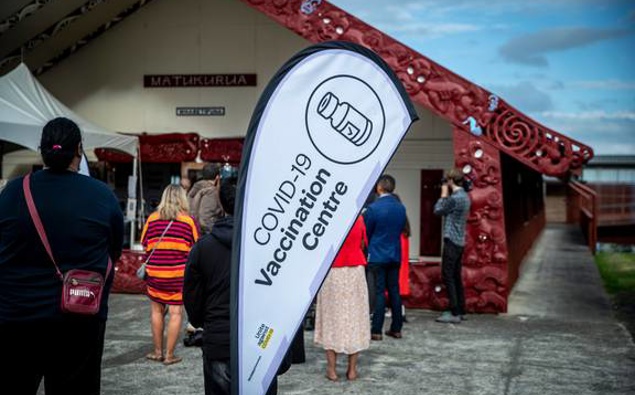 Mike Hosking: What's the Waitangi Tribunal's Covid inquiry going to achieve?
Author

Publish Date

Fri, 10 Dec 2021, 9:45am
The Waitangi Tribunal is meeting this week to hear a long line of complaints from Māori health providers over their inability to do their job when it's come to getting Māori vaccinated.
The hearing has been called for under urgency. What it achieves I have no idea, given the tribunal don't make law or can't enforce decisions. Part of the irony of the submitters, is that one of their complaints is that the Ministry of Health who have been taken to court and lost, don't seem to listen to courts. So I'm not sure they will listen to the tribunal.
The bits we all agree on are a lot of money has been handed out to vaccinate Māori and that the Māori health agencies have broadly argued it's a Māori problem that needs a Māori solution.
That, also broadly speaking, has failed.
So, is what we have here a genuine grievance in the breakdown of a system that should have been better run? Or a bunch of whingers, having complained in the first place about race and prejudice, are now butt covering because they simply haven't delivered despite the fact, they have been given what seems like extraordinary resources.
And the question I always like to ask in such matters, just where does self-responsibility lie when it comes to a mass exercise in finger pointing?
There seems no doubt the Ministry of Health are a shocking group of people to deal with.
The list of incompetent actions over the whole Covid period is now long and weighty. And their seeming defiance in the face of at least two court decisions against them would seem to back up the Māori providers in their claims of obfuscation.
But at a couple of hundred million dollars specifically for the vaccine roll out, one can quite fairly ask, just how is it the vaccination rate remains so low? Given that bit is irrefutable, could it also be argued that it was naive to say that only Māori can vaccinate Māori even if, as it turns out, Māori don't actually want to get vaccinated.
In other words, were the Māori agencies blowing their trumpet just a bit loud, happy to take the money, and when results weren't as expected, they needed a scapegoat and the Ministry of Health is it?
And then we come to the Government, who I think will argue they spent a fortune and expected better. And a tribunal that could well point the finger them for fault is not going to be listened to far less acted on.
Somewhere in this industry of blame and inefficiency is the individual. I've never been convinced vaccination is about race.
If it was, the Pacifica and the Asian community would have similar figures and yet they don't. Ask yourself why.