Mike Hosking: What's our plan if people won't get vaccinated?
Author

Publish Date

Thu, 17 Jun 2021, 8:47PM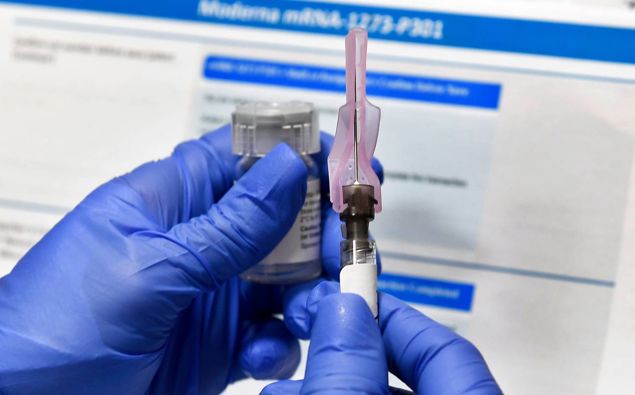 Mike Hosking: What's our plan if people won't get vaccinated?
Author

Publish Date

Thu, 17 Jun 2021, 8:47PM
So here is one of many major questions around the vaccine roll out
The WHO still has to work out what we required by way of numbers for herd immunity, but they say its north of 80 percent.
A poll out this week in Australia has hesitancy at 26 percent - That's people that most likely won't get a jab. That number is down, but not much.
We are learning several things about being jabbed, not least of which appears to be the fact it doesn't get you anything.
Obviously, if you're frail and/or old it stops you dying or ending up in hospital, but for many people that isn't and has never been the issue.
So you can't travel, but you still need to quarantine.
There appear no particular rules around what you can and can't do
Off shore, there are workplaces asking you for verification, but they don't seem to be able to take it any further than that. In other words, they can't make you get vaccinated.
So the big question around this both here and indeed everywhere is what is the end goal? What is the plan? What needs to be achieved before we are back to normal?
For this country, obviously it's the borders. When do the borders re open? When can we travel with no MIQ, when can someone arrive with no MIQ?
How long do those rules last, what's the vaccination rate, what happens if we need booster shots?
What is being handed out by way of proof that you have been jabbed?
And here's the big one: if herd immunity is at 80 percent plus and countries can't get beyond 75, then what? What's the answer, what are we doing about it?
Even the countries with good roll outs like the US and Britain aren't at 80 percent - what if they never get there?
What if they open with less than 80 percent, where does that leave us?
Needless to say, there appear no answers because, needless to say, it doesn't appear anyone has really thought about it, or at least if they have, there don't appear to be any answers.
What you might not have noticed, because time is like that, is that this thing has now gone well past a year, and we are half way through 2021 and we have already written off this year for borders.
Australia is talking well into 2022. What's the bet, at the rate we are going, we will be here same time next year, asking the same questions?