Mike Hosking: What happened to free speech in this country?
Author

Publish Date

Wed, 8 Aug 2018, 8:41AM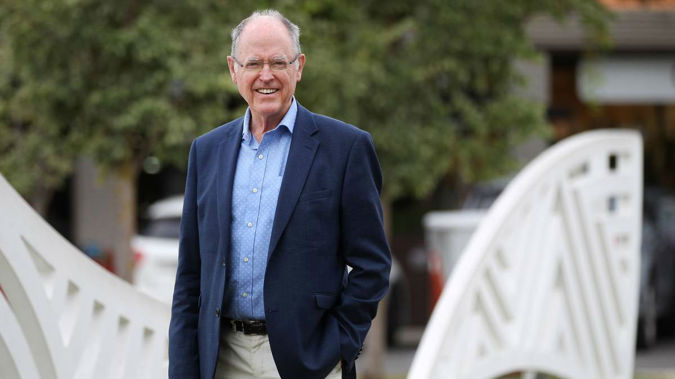 Mike Hosking: What happened to free speech in this country?
Author

Publish Date

Wed, 8 Aug 2018, 8:41AM
Massey University should be ashamed of themselves.
Don Brash got uninvited from his speech due to security fears, and in that is your new excuse for avowing anything you don't want to hear.
The left, who are the ones causing this, are showing themselves to be the dangerous ones, not Don Brash.
The left is against free speech which is a very large step, and dangerously so, away from being against opposing views.
Nothing wrong with opposing views, nothing wrong with disagreeing with another person's outlook.
But when you make sure the views you don't like aren't heard at all, you cross a very dangerous line.
It started of course last week with Lauren Southern and Stefan Molyneux.
The irony of those two is I'd never heard of them, I'd never heard a word they had uttered and was not overly exercised.
The one thing I did hear upon his departure was Molyneux suggesting Jacinda Ardern would not be as good a mother given she had returned to work.
This gives you an insight, at least in this area, as to what their worldview is.
For what it's worth, he's wrong. Ardern earns half a million a year, has a full-time partner looking after her child, I'm sure she is learning the art of time management in spectacularly fast fashion, she has Trevor Mallard scaring off the media, and has full-time security.
If you can't raise a child successfully under those circumstances then we are all doomed.
But that's not the point, the point is Molyneux is entitled to say what he did and we are entitled to think he's a plonker.
I have no idea what Don Brash was going to say, but having dealt with Don over the years, it would have at least been interesting because he's a bright guy who thinks a lot about what he says.
I don't agree with everything he's come up with previously but I enjoy his right to say it.
And adding further irony here, is this was all to take place on a campus.
A university, the home, I thought hopelessly naively, of free speech, debate, exchange and engagement.
What happened to those days?
When did university's become captive to the fearful, vengeful, and philosophically blind?
For all of the left's talk of inclusiveness, togetherness, and co-operation, it's clearly a smokescreen for the real agenda.
And that is to close down the views of anyone they don't like the look of.
They're right, we are wrong and they clearly are in the business of doing whatever is necessary to achieve it.
Including lying about security issues, and more fool the Vice Chancellor for falling for crap like that and not calling them on it.
Or can we assume the Vice Chancellor is in their camp and happy to make the excuse?