Mike Hosking: We're letting laziness take over
Author

Publish Date

Thu, 4 Feb 2021, 10:01am
Follow the podcast on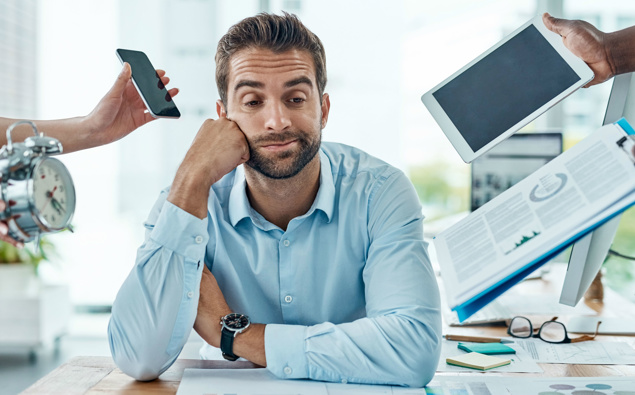 Mike Hosking: We're letting laziness take over
Author

Publish Date

Thu, 4 Feb 2021, 10:01am
Not only are we doubling sick leave, we are now arguing over just how quickly you can access it.
Can you get it from day one? Can you get it after six months?
We are also, of course, upping the minimum wage a number of times, and the call for a so-called living wage is never ending. All that money is not for more work, or more productivity, but just for turning up. Hell, even turning up has become a thing.
Amazing to believe in the middle of a pandemic and tens of thousands of people losing work we have still been immersed in this dreadful business of a labour shortage. Business after business, industry after industry not able to find enough people to do the work required.
There is a theme, a commonality to all of this.
Laziness.
What's free? What can you get for nothing? How can you get more by doing less?
The agenda is all wrong. It's cart before the horse, and the entitlement is shocking.
Why are we so focused on sick leave? Why is sick leave a thing? It's a thing because people abuse it. It's a thing because unions have made it a thing.
About 3 years ago I got what i assume was flu. I was crook for days having got back from London where I was also crook, but kept working. I don't know how many days I took off, because it didn't matter because I couldn't stand up. That's sick leave.
But modern sick leave is a sniffle, a hangover, or a bad attitude. Sick leave astonishingly in some jobs can be carried over, why?
If you're sick, and you can't work, that's life. But that's not what it's turned into. It's now a needless entitlement that's scrapped over. And while all the scrapping is going on, our eye is off the ball, and the work isn't getting done.
The message being sent is that sick leave, or not working, is more important than anything else.
What happened to grafting? What happened to just getting on with it? What happened to doing a good job, wanting to do a good job, and taking pride in your work? How come we've ended up with not working being the news?
We have gone soft, and not just that, we seem to be proud of it.