Mike Hosking: We are becoming the 'Oh well' country
Author

Publish Date

Tue, 15 Feb 2022, 12:35pm
Follow the podcast on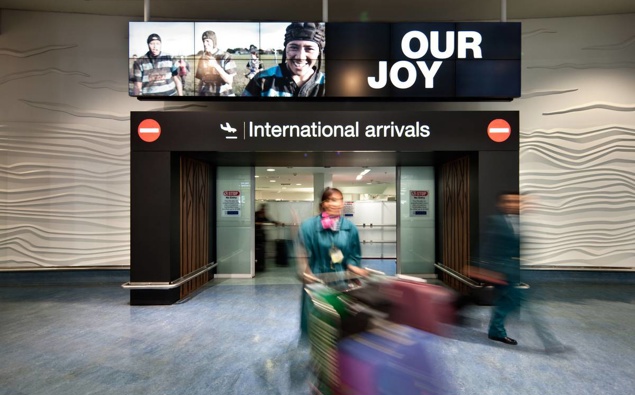 Mike Hosking: We are becoming the 'Oh well' country
Author

Publish Date

Tue, 15 Feb 2022, 12:35pm
If you ever want an example of how farcical our border situation is right now just talk to Paul Abbott. 
Paul is leaving New Zealand after having arrived in the country for his new job as the head of Destination Queenstown.
The job lasted seven months and now he's off.  
Why? 
Because he can't get his family into the country. 
So here we are, unable to get the labour and skills we need, and occasionally when we do, we clearly don't have the follow through to make sure it works with things like family. 
His family couldn't get an MIQ spot and so what person in their right mind is sitting in one country when their family is in another? 
He says his time in the job has been a mixed bag. The upside is that Queenstown is amazing and who would disagree with him? 
The downside is that he's watched too many people have their lives tipped upside down. 
So he's off - and in that is the sad story of this country and its attitude.  
We are the "oh well" country. 
We can't get people and our sectors are wrecked. Oh well. 
We've got a worker but the family couldn't arrive so he's off. Oh well. 
But don't worry, we've got the lowest death rate in the OECD. We've also got a lot of bankruptcy, mental health issues, desperation, anger and economic troubles. But the death rate is good so - oh well.  
So Paul returns to Australia, which as more and more evidence presents itself has clearly handled this whole thing way better than us, to reunite with his family and get on with his life 
If all you ever aspired to was to tread water in a hermit kingdom, cut off from the world, with high prices and a shortage of everything, then these are the golden days. 
But Paul sees it for what it is so he's gone and you have to fear, and worry, as to how many might be following him.  
When the aspiration here is that low, how long can it be before the go getters get going?