Mike Hosking: Vaccine rollout reveals our Postcode Health System
Author

Publish Date

Tue, 31 Aug 2021, 9:32AM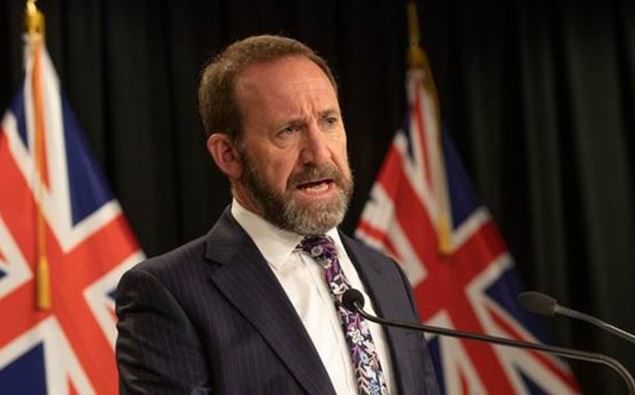 Mike Hosking: Vaccine rollout reveals our Postcode Health System
Author

Publish Date

Tue, 31 Aug 2021, 9:32AM
If ever Andrew Little had justification for up ending our mad health system, the vaccine rollout is it. 
We tend to look at the roll out on a national basis but it is anything of the sort. 
We are currently at about 25 percent vaccinated nationally. 
But the worst number is Taranki, at just over 15 percent and the best number is Nelson Marlborough at 30 percent, or twice the success rate. 
There are a bunch of DHBs either side of the national average that you can't really be critical of, they are within a margin. 
But once again, what we are seeing here is Postcode Health Care. 
Your ability to protect yourself is based solely on where you live. 
How insane a model is that? 
The new health system will be a one-stop, Wellington-knows-best concept and given the PPE problems last year, the flu vaccine problems, the testing kits problems, the contact tracing problems, all the MIQ problems, all the procurement problems around the vaccine. 
I'm not sure what's worse, a centralised dictatorial top-down mess run by clipboarders or at least a slightly competitive model in which you can see who is good and who isn't. 
The problem, as the stats show, it's only good news if you're in Nelson Marlborough, Taranaki is a joke. 
But the West Coast is doing well, South Canterbury is looking good the Lakes DHB on top of the game, as much as they can be given head office, and the Wairarapa at 31 .4 percent all well above or ahead of the national average. 
Could you argue population has a part to play? Some of those latter DHBs serve small populations.  
Yes, you could, I suppose, but Auckland is above the average. 
And Taranaki is below it, so population is clearly only an excuse if you're looking for one. 
So nationally, not only have we been let down appallingly by a stroll out that was driven by smugness and arrogance but it is turning now into an economy-ravaging race against time. 
Day 13 of level four, we're enjoying the level of service are we?