Mike Hosking: Time will tell, but Luxon is off to a good start
Author

Publish Date

Wed, 1 Dec 2021, 10:19am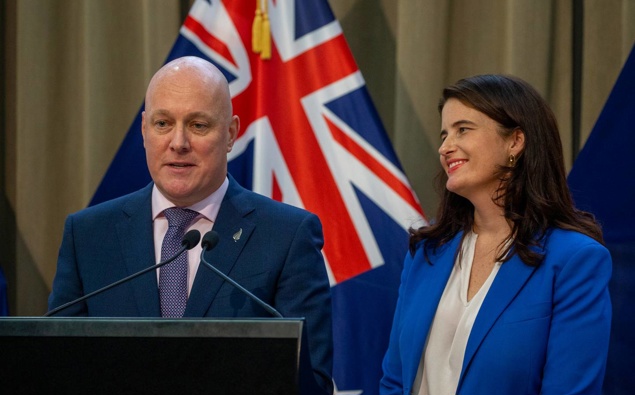 Follow the podcast on
Mike Hosking: Time will tell, but Luxon is off to a good start
Author

Publish Date

Wed, 1 Dec 2021, 10:19am
9/10 for Christopher Luxon.
You probably had to see the whole press conference to appreciate it, and I don't know how many would have. In that is the trouble for any opposition, getting attention and getting cut-through is hard work.
But for his opening stanza, you could not have asked for more. If you didn't know Luxon from a bar of soap you would have been a miserable critic with an agenda not to see a real communicator.
That doesn't make him the next Sir John Key. In fact, he pointed out he wasn't Key, and there was a line in the sand over the mess of the last four years and that was that. If he sticks to that line, it will serve him well.
He took questions like an experienced operator. He took questions on a variety of issues and didn't hesitate once. He gave the media a serve and he gave the government a bigger serve. He said, I suspect, what a lot of those who had drifted away from National would have wanted to hear.
He handled the obligatory question on religion well. He handled the Simon Bridges/Judith Collins are they trouble question well. He wasn't afraid to outline very clearly some of the touchy, feely stuff around the place these days. Benefits, handouts, ideology, driving policy towards the lowest common denominator and that wasn't what National stood for.
None of his answers went too long. That's a skill. Jacinda Ardern, for example, doesn't know how to shut up. Luxon does. You get a lot more done and a lot more out when you are concise. It will serve him well.
He was good on the big picture and the aspiration. He was good on the minutiae and the detail of policy ideas. He backed himself as a problem solver, a winner, and a person who gets stuff done.
It was almost like you wondered where the hell he had been for a year, given none of us have heard a peep from him. Could you name his portfolios? Could you name anything he had done in his portfolios?
So he took the advantage of the clean slate, the lack of baggage, and introduced himself to the country. He did it with clarity and confidence. There is a long road and a large workload to go.
But all you can do on day one is impress people. You'd be churlish to argue he didn't do that.