Mike Hosking: Time to ditch Māori seats
Author

Publish Date

Tue, 14 Aug 2018, 7:07AM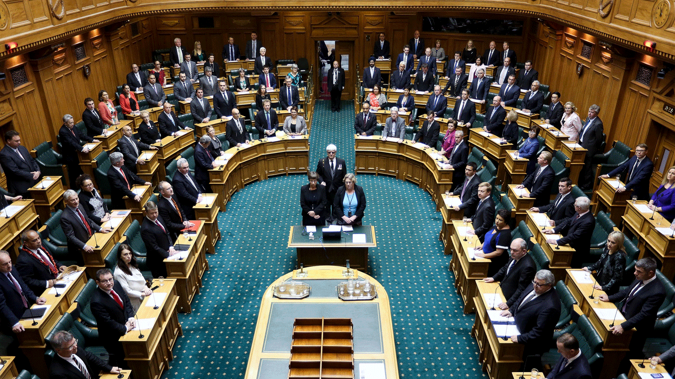 Mike Hosking: Time to ditch Māori seats
Author

Publish Date

Tue, 14 Aug 2018, 7:07AM
In a week where David Seymour got the old Māori seat debate going again, we have a new twist.
Looks like the Māori roll option which has been put out across the country the last few months, is close to being a bust.
Well, it is if you thought it was a growth area of democracy and people were flocking to it.
They have the roll option every five or so years, Māori get to choose general or Māori roll.
This year the net increase on the Māori roll is 1200, the lowest level in a couple of decades.
The number of Māori joining the general roll is up.
The 1200 compares to last time when it was 7000 more, and the time before that 15,000 more.
We still don't know what that does for the number of Māori seats because that, of course, is linked to the census.
But the number of seats currently is seven and has been growing, but you would strongly suspect that it won't be growing this time.
Mind you, the census is a mess. The participation rate as we heard last week was appalling.
The tech was a shambles, there were no paper forms, collectors were told to skip problematic houses. And as a result, the figures have been delayed until next year.
So who the hell knows how that all pans out?
But as far as Māori are concerned, surely this is the most powerful argument going to ditch these seats once and for all.
Winston doesn't want them. ACT don't want them. When we got to vote on it, 81 per cent of us didn't want them.
And now Māori themselves, when offered the choice and chance, favour the general role.
How much evidence do you need?
The day those for whom the special treatment is offered start rejecting said treatment, and that isn't a signal that's acted upon, you would then have to look to be going down the track of self-interest and ideology.
What are the reasons for keeping an increasingly unpopular system? Why under MMP, where there has never been more representation, do we insist on such an old-fashioned and increasingly rejected concept?
Could it be that Māori see the representation across the spectrum, understand that the special seats are anachronistic, and are doing for the government what they should be doing themselves?
And if that's the case, how embarrassing is that for the parties who still tie themselves to such old-world thinking?
On related matters, we see the same with charter schools.
Pem Bird, Sir Toby Curtis, Lance O'Sullivan, all esteemed Māori, are lining up telling the government the education system they're offering Māori kids fails them.
It's failed them for decades and charter schools, at least in part, are addressing it. And do they listen? No, they do not.
I operate a simple philosophy, if you're going to ask people directly involved in issues you're looking to address, do them the courtesy of listening, and preferably acting.
The answer to the Māori roll question from these numbers seems pretty clear to me.