Mike Hosking: Time for Government to be brave in the face of Covid
Author

Publish Date

Mon, 13 Sep 2021, 9:16AM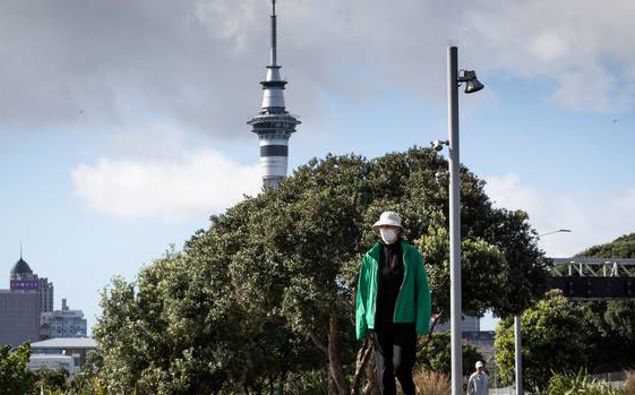 Mike Hosking: Time for Government to be brave in the face of Covid
Author

Publish Date

Mon, 13 Sep 2021, 9:16AM
If you haven't worked it out yet, Auckland is going nowhere. 
Neither is the rest of the country because of it.
So, Level 4 and Level 2 it is. 
In that sense there is actually no decision today because the decision has been made for them.
The mystery cases, as we have said all along, are the key. 
The fact there are new mystery cases every day is the key. 
The fact there are new places of interest every day is the key.
Lockdown, in that sense, hasn't worked and the government might want to be a bit honest about that.
What will happen today is they will announce Auckland stays in Level 4 for another week. 
It's most likely two weeks, but they won't want to break that news because it's too depressing and opens up the conversation they don't want to have. 
Elimination is no longer the answer.
They may say something like, "we will review level 4 this Friday." 
And if per chance there is a miracle this week in numbers on Friday they could say, "as of midnight the following Tuesday we can move to Level 3."
That's a long shot. 
It's also manipulative if you think about it. 
Stretch a week into two announcements, one on Monday and one on Friday. 
That gets the Prime Minister spinning at the pulpit twice with all the media coverage and speculation that comes with it.
A brave government would own this and see it for what it is. 
This is going the same way as Victoria. 
Different numbers, but the same pattern though.
So, they should drop Auckland to a 2 or 3 type level, buckle up, jab like mad, and ride it out until the later part of November when we are all vaccinated. 
That's essentially where Victoria is heading. 
They've seen the writing and accepted it.
It's a strange thing to be the last place on Earth chasing elimination when as 4 weeks shows it doesn't appear possible.
At a billion dollars a week, this will cripple us. 
The pressure on the ideologues like Jacinda Ardern will grow. 
What they dream versus what's in front of them. 
The numbers don't lie.
So, I figure they have two weeks at best to stamp this out, and they will sell it like crazy a week at a time, starting today.