Mike Hosking: This pandemic has left us prone to panic
Author

Publish Date

Tue, 30 Nov 2021, 9:53am
Follow the podcast on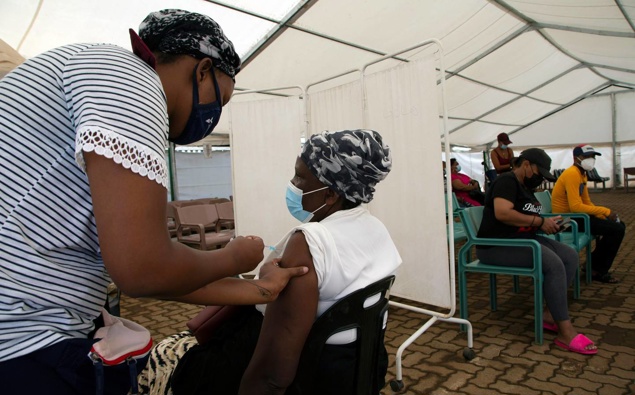 Mike Hosking: This pandemic has left us prone to panic
Author

Publish Date

Tue, 30 Nov 2021, 9:53am
Are we really blaming Africa for Omicron? Or are we simply not in a mood to take risks?
Everyone from the South African President down is lashing out at a world they see as treating the country unfairly, and yet even in their response, you can smell the politics at play.
Cyril Ramaphosa blames Britain for kicking off the travel restrictions. But was it Britain? Or Israel? They locked their entire border. Britain simply restricted flights and told people to wear a mask. That's a bit of a difference.
Scientists have come to Africa's rescue by pointing out this is what you get with vaccine inequity. But is it inequity or resistance? Is South Africa's poor rate because they can't get stock or because they don't want it when it arrives?
And would we not be reacting this way no matter where it started?
This is a world that is over it. It's been locked down, re locked down, damaged, and battered for the best part of two years now, and there is genuine light at the end of the tunnel. The doors are open, the shopping is being done, business is being transacted, economies are climbing back out of their holes, families are being reunited, Christmas looks prosperous, and along comes Omicron.
I think it's fair to say it could have come out of Africa, England, New York, Paris, or Sydney, and we would all be reacting the same way.
In the reaction is a clue as well. We barely know anything of it, and yet look at us. There is a pool of doom over millions already. But it's entirely possible it could prove to be little if anything or the vaccines have it covered.
That's how edgy we are.
We will, in fact, as far as I can see, be fine. The vaccine, at worst, will be tweaked. At best, they won't be changed at all.
The virus looks like it's a mild transmissible variant the likes of which you would expect to see. And it could be the same as Lambda or any of the others that have come and vanished because it couldn't stump Delta.
The whiff of panic is a sad indictment on our mental state. The finger-pointing is a sad indictment on our desire to lay blame in the absence of fact.
While we wait for the vaccine makers to do their stuff, how about we check ourselves and grow up a bit?