Mike Hosking: The Prime Minster can't avoid the frustrated public
Author

Publish Date

Thu, 11 Nov 2021, 10:37AM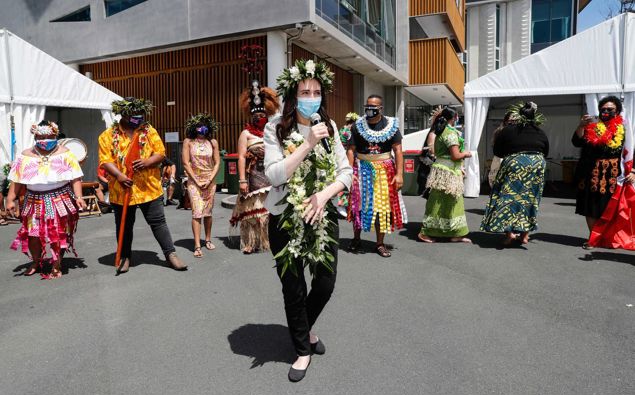 Follow the podcast on
Mike Hosking: The Prime Minster can't avoid the frustrated public
Author

Publish Date

Thu, 11 Nov 2021, 10:37AM
If you don't face the issue, you compound it. 
The Prime Minister wandering back into Auckland yesterday and essentially ignoring Auckland, only compounds what has become an astonishing miscalculation in dealing with the country and the economy's biggest operator. 
A factory visit that hadn't been locked down was a mistake. Yes, that had issues around staff, travel and MIQ, but who hasn't? The key fact was they hadn't been locked down, they had been able to operate. 
She went to a vaccination centre, fair enough, it's the topic of the moment. It's the sort of thing a Prime Minister does. But it was a Pacific centre where the faces are friendly, so no risk there. 
In and of itself this isn't the end of the world, but it represents a major turning point for the Government. You would hope, from their point of view, there are no shortage of strategists working out how to handle things moving forward. 
The golden days are over. It's a salient lesson in how quickly public mood can shift. The Prime Minister's popularity, along with her party's, has been dropping all year. The problem with that is it's only a year after a record result. That's a sign of something majorly wrong. 
We all know what it is. The problem for them is do they understand how they got here and do they have ideas on how to extricate themselves. 
The problem for the Prime Minister is she has been the face of the Government. She is the star. But now, she won't go out in public for fear of being booed. Worse, when she is booed, she doesn't know what to do with it. 
Yesterday was your two-fold problem. Having to return to her home city shamed for ignoring it. But then returning in an almost under cover type fashion, staying well away from anything that might represent the real world. 
The hallmark of democracy in this country has always been the freedom and access our leaders have to the people, and vice versa. That's why everyone from Don Brash to Steven Joyce have been on the receiving end of grief, whether it been a spray and a placard, a dildo, or mud. 
The day a Prime Minister is afraid to face the people is a day the party you represent is in trouble. 
You can hide, you can dismiss, and you can pretend, but eventually you have to face it. The trick in facing it is can you turn it? And if you never front, you'll never know.