Mike Hosking: The drip feeding of the Covid plan is a disgrace
Author

Publish Date

Tue, 19 Oct 2021, 10:40am
Follow the podcast on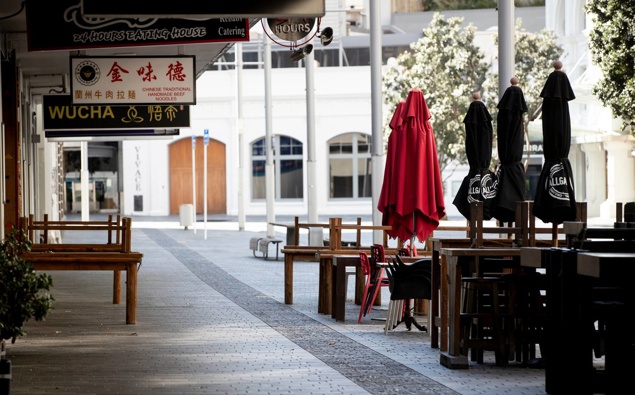 Mike Hosking: The drip feeding of the Covid plan is a disgrace
Author

Publish Date

Tue, 19 Oct 2021, 10:40am
The manipulative nonsense and the endless make it up as you go along dressed up as some sort of plan from the Government needs to stop.  
Auckland is not going to Level 4 for a circuit breaker because it wouldn't work. Wouldn't it? So why then were we ever in Level 4 for Delta? Why did they tell us Level 3 is still about elimination? Do they actually have any clue at all? 
Another two weeks for Auckland, and as a result, the entire country held up from getting on with life because of it. 
The upside is we are at last going to get a vaccine target. 
The question is why does this stuff take so long? Why do we collectively have to sit here and scream for action before they actually do anything? Why can't they think of any of this stuff for themselves? Yesterday, when the Prime Minister was falling over herself acknowledging the pain for Auckland because she forgot about it last week, why did she forget about it? Why, having at last woken up to the damage she is doing, are we waiting until Friday for the enhanced business support package? 
What have they been doing for the past nine weeks? What remarkable revelation will Grant Robertson have for us on Friday that magically has been drummed up in the crucial days between yesterday and Friday? 
Why are we waiting for Chris Hipkins on Wednesday to tell us about schools? Why is this all drip fed in a highly choreographed, manipulative fashion? How angry does it make you that we continue to be played this way? 
Next major scrap is going to be the vaccine target. It'll be over 90 percent. We won't make it this side of Christmas, so the mind games are on. Get vaxxed or you're not free. Evidence suggests from places like New South Wales threats work, or incentives work. 
But even New South Wales isn't at 95 percent single dose. 
So, if it's above 90 percent, and I think we've heard enough from Ashley Bloomfield and Co to think it will be, buckle in for a long ride. 
Well, an even longer ride. Buckle in for economic carnage in Auckland and buckle in for the panic from the Government when Level 3 falls apart, the polling tanks, and they realise you can only push people so far with haphazard ideology before the whole thing implodes.