Mike Hosking: The Covid plans are coming thick and fast
Author

Publish Date

Wed, 29 Sep 2021, 10:26AM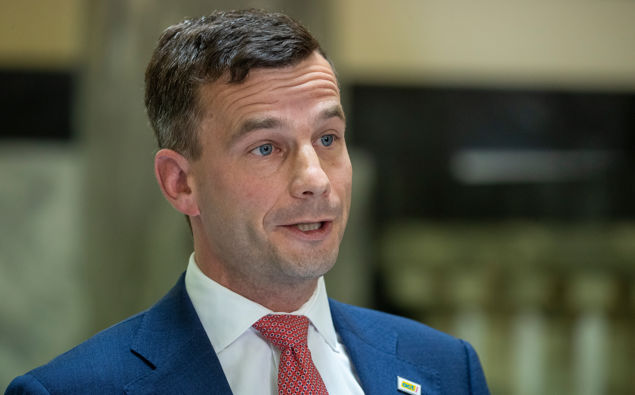 Mike Hosking: The Covid plans are coming thick and fast
Author

Publish Date

Wed, 29 Sep 2021, 10:26AM
In further uplifting news, we have yet another alternative coming today in how to handle the Covid mess we are currently being damaged by.
ACT yesterday rolled out their eminently sensible series of ideas based around the broad theme of wellbeing as opposed to pure health. How ironic is it that ACT is out empathising Labour?
A centre right party has more interest in the wellbeing of us all, as opposed to the left-leaning party that has caused millions in damage by making health, and health alone, the centre piece of decision making.
For ACT, Level 4 is gone, MIQ expanded, and home isolation is rolled out. All the stuff that many have been arguing for months, the sensible stuff that if this Government started work before 9am and had an ounce of organisational skill, would have rolled out an age ago.
Elimination is gone under ACT, you are isolating the medically vulnerable, those who test positive and recent arrivals, and the rest of us get on with it.
David Seymour talks of the mental anguish and kids who are stressed. None of this has been taken care by the Government with their one size fits all blunderbuss of a policy. And we haven't even mentioned the billions in business carnage and closures.  
National, with their policy release, will follow it up today with the temptation of Kiwis offshore being able to be home for Christmas if you're double jabbed.
It's a policy and an invite for the Government to adopt it. It gives weight to the power of the vaccine. Under the Government's MIQ system you can't get in to get home, and even if you can, the fact you are double jabbed means nothing. That's how nonsensical the whole policy is.
Between rapid tests, vaccines, home isolation, and tech there are no reasons, and haven't been any reasons, why we can't do things dramatically differently. Doing them dramatically differently will have a vastly better, fair, and more equitable outcome.
Here's another irony. None of this is radical, it's not revolutionary, and it's not magic. It's what a lot of the world has been doing for ages.
The Government's time on this is fast running out. Never underestimate the power of Christmas and the emotional pull a home country has at that time of year. National and ACT offer real options for real movement and real reunions.
Labour offers the Hunger Games. It's the stuff that swings polls, turns tides, and nails coffins. Labour's ineptitude laziness and lack of delivery is coming back to haunt them.
The more alternatives, the starker their lack of planning and delivery looks.