Mike Hosking: Space tourism is still just a dream
Author

Publish Date

Thu, 8 Jul 2021, 3:00PM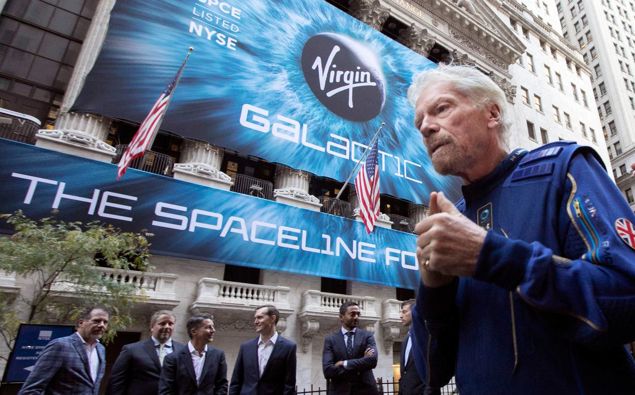 Mike Hosking: Space tourism is still just a dream
Author

Publish Date

Thu, 8 Jul 2021, 3:00PM
July 11 is not far away. It's the culmination of sorts, of a dream.
Virgin Galactic takes off. They were taking off in 2009, but like a lot of these sorts of things, what they say will happen and what actually happen are two very different prospects.
And that is why you'd be right to be sceptical about general claims that are almost always wrong.
Things from climate change – we have until 2000 to save the planet – to Uber saying it will be delivering pizza by drone.
In fact, the Hilton in 1966 at a major space conference had a model drawn up of their hotel they were opening in space.
Note the date: in 1966, we hadn't even gone to the moon and already the hotel was open.
I suppose the claim will be with the Virgin Galactic take off that we are one step closer to space being just another destination – or are we?
The company was formed in 2004, so it's taken 17 years to get to the point we are today, which when you think about it, is really just a plane that goes a bit higher than a regular  plane.
We are going to space, but really just the edge of space. No one is getting off, no one is staying anywhere. They are barely into orbit, before they are headed back to Earth.
It's a telling reminder of just what we are capable of, but also just how hard it is to make stuff happen despite all our so called advancement.
What you can see happening is the cost will come down as the frequency increases.
Is there a demand? Who would know, that may well be a hurdle
How far down does the price of three minutes of weightlessness have to drop before it becomes something most of us would actually consider?
But even if it got cheapish, then what? Extended trips? What about the moon, what about docking and getting off or out?
Would people fly from all parts of the world to then launch from the single spot launches launch from?
The boom in regular travel, of course, is its accessibility. Airports and planes everywhere, is there room for Bezos and Branson or just one of them or myriads of them?
It seems to me that as awesome as this is, you can quickly conclude that, if it takes 20 years to just get off the ground and into orbit, all the stuff we keep talking about – the space tourism, the hotels on the moon – are fanciful.
Nothing wrong with dreams, but in this life time, that's all they are or will ever be.