Mike Hosking: We need to be more urgent in our Covid-19 fight
Author

Publish Date

Mon, 18 Jan 2021, 5:04PM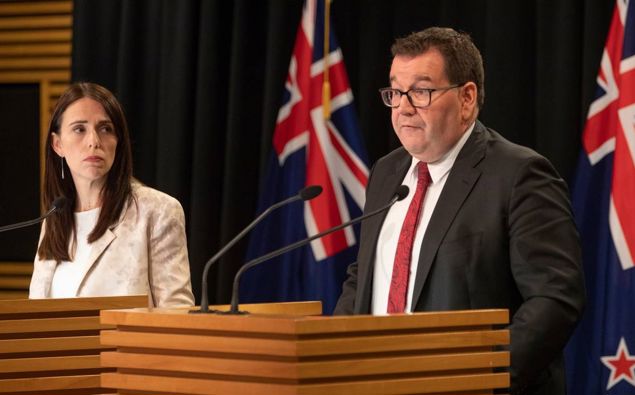 Mike Hosking: We need to be more urgent in our Covid-19 fight
Author

Publish Date

Mon, 18 Jan 2021, 5:04PM
Here's where I am at, with where we are at as a country - at least as far as Covid goes.
We are too lax at the border, I've said this a million times. Michael Baker is right when he said: "There have been too many breaches and mistakes and the next one, given the new strains may well mean a lock down the likes of which we have dreaded".
Given we now know this, why are people still allowed to come into the country from places like Britain?
A negative test is better than what we had, but not nearly as good as what we want. Why aren't we more proactive?
I asked that question about 100 times last year, why are we so complacent?
It would seem obvious that we can at least write a decent chunk of this year off given we don't have the vaccine, and won't get it until the second half of this year.
Another question around complacency: how come we were told we were the first in line, when clearly we aren't?
Even by April when the front liners get a jab here, places like the US, Israel Britain, will have been months down the track ahead of us, if not achieving herd immunity.
If the vaccine is going to save us all, it'll take time, and 2021 is going to look a lot like 2020.
And that's before you get to the bloke from Moderna last week who said we'll be living with Covid-19 forever.
And if that's the case, and Covid is mutating, doesn't that essentially make it a flu type virus, and if it's flu like virus, are we living behind closed borders for how long?
So more attention is needed at the border.
But, in a sign that all is not lost, kudos for the entry of 1000 students. Thank god they've finally acquiesced to an industry worth $5 billion a year.
The irony being Australia is letting in more players and officials for the Australian Open than we are for an entire sector, but at least it's a start.
What we need though, and want most of all this year, is aspiration.
Grant Robertson wrote a simpering piece over the holidays about the value of moderation. In drinking, yes. In running a country? No thanks?
I want aspiration, I want desire, I want energy, I want determination.
Resting on our laurels, waiting for a vaccine behind everyone else stalling the travel bubble, essentially going nowhere fast while the world is more determined to move on will damage us long term.
We need to be more urgent. We need to want to be better, and better faster. Let's not waste the year.