Mike Hosking: Plenty of questions loom over alert level decision
Author

Publish Date

Mon, 18 Oct 2021, 10:03AM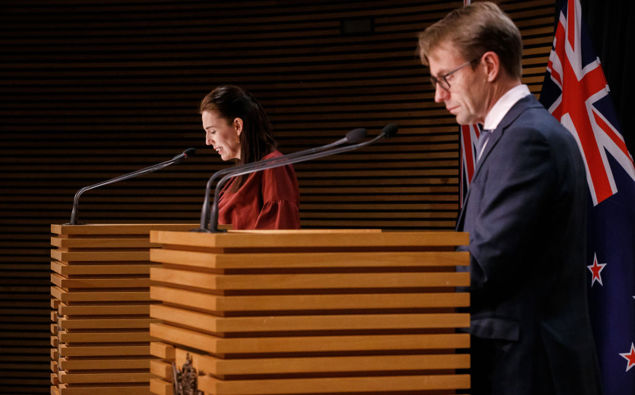 Follow the podcast on
Mike Hosking: Plenty of questions loom over alert level decision
Author

Publish Date

Mon, 18 Oct 2021, 10:03AM
Big questions for the Government today, as we face another Cabinet meeting and another breathless 4pm revelation. 
Firstly, if there is no change, they need to do a lot better than last week when they ignored Auckland. The pain is Auckland, whether you are in the city or not, is real, it's getting worse by the day, and it affects the entire country. The fact not a mention was made last week of business shows you just how hopelessly out of touch a government that lives and breathes Wellington really is. 
The irony being, of course, the Prime Minister no less, used to be from Auckland and does claim to still represent a slice of the city by way of the Mount Albert electorate. 
If last week is a guide, then nothing happens today. I hope it's different for Waikato and Northland. Their individual plights have shown just how out of control this mess now is. Held to ransom by low lives and a couple of unlinked cases ensuing panic. It's the stuff of Alpha, not Delta. 
But can last week really be a guide? Given this thing is now a fully-fledged outbreak with zero chance of control. The stark truth is the Government have now been exposed for the atrocious vaccine rollout driven by laziness, complacency, and arrogance. They can't put anything back in the bottle. 
So, the question is, how long can they force a closure of the biggest city in the economy? Do they go for broke like New South Wales? Do they give a target on the vaccine? I mean a proper target, like doors open at the target. 
And if they go for a target, why aren't they following New South Wales? Is New South Wales a disaster? No. Is it open? Yes. Even Victoria, run by Chairman Dan, is about to open at 80 percent. 
Our goal of 90 percent is laudable, but not real. Right or wrong, it's not real. Are they going to ideologically refuse to accept another mistake and hang tough on 90 percent? Or are they going to get sensible, stop the erosion of their support, and finally admit it's time to get on with life? 
If you want to be afraid, be afraid. If you don't want to get jabbed, don't. I don't care, I want my life back. I see New South Wales with their lives back, as best they can all things considered. I'm in that train, not ours. 
Today is a chance to change that.