Mike Hosking: Ollie Robinson sacking shows the crazies are winning
Author

Publish Date

Wed, 9 Jun 2021, 5:57PM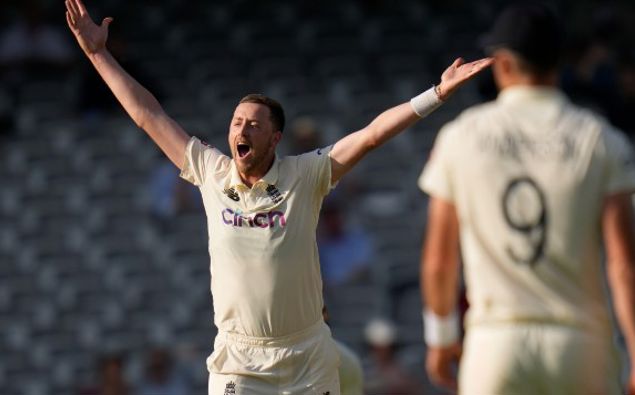 Mike Hosking: Ollie Robinson sacking shows the crazies are winning
Author

Publish Date

Wed, 9 Jun 2021, 5:57PM
I got around to reading the Ollie Robinson tweets yesterday.
They're silly; they're the sort of dumb musings of a bored show-offy sort of teenager.
Having not followed any of this until the poor bloke was dropped; I had wondered why I hadn't heard of the outcry all those years ago.
I had assumed there had been one, but upon seeing the tweets I can see why: there clearly hadn't been.
They are barely registerable in the grand scheme of outlandish things said on line on any given day anywhere in the world
He says his ashamed. Maybe I haven't seen the worst of them. I saw four that were reported as widely being spread about the place in their re-incarnation these past few weeks.
Maybe the captain Joe Root has seen other far worse ones, because he says they were unacceptable, which of course they are.
Let me give you one:  'Females who play video games actually tend to have more sex and be happier with their relationships than girls who don't'.
Is that a sackable offence? This is a decade ago. The kid was at school.
'Not going to lie…. A lot of girls need to learn the art of class'.
'My new Muslim friend is the bomb'.
Sexist, yes. Racist, yes. Worst thing you've ever heard? No. Set new standards in depraved behaviour on line, no.
The idiocy of a school boy? There but for the grace of god.
It's hard to know what the worse crime: the sacking from the squad or those who support it.
If he'd done this last week you would say it's the inexplicable work of a moron, but even then I'd hope there was some debate about whether it was a sackable offence
But the fact they are from 2013, and a school kid brought back to haunt someone and as a result potentially ruin a career is still, despite the age we live in, beyond any level of normal comprehension.
The reason Boris is as popular as he is is because his gets it and his stood up and said something.
The reason the UK Labour Party are the in dire straits they are is because they support the sacking.
One poll shows 16 percent think he should have been dropped, so 84 percent are on the right side of this.
The cancel culture and ugliness that comes with it is killing us.  The woke nonsense that passes for widely held belief is an endangerment to democracy and free speech.
Piers Morgan is right, it has to end, but it won't end unless enough say enough.
But as long as decade old plonker behaviour is a crime, the crazies are winning.