Mike Hosking: NCEA changes are good, but success is down to the kids
Author

Section

Publish Date

Tuesday, 14 May 2019, 10:09AM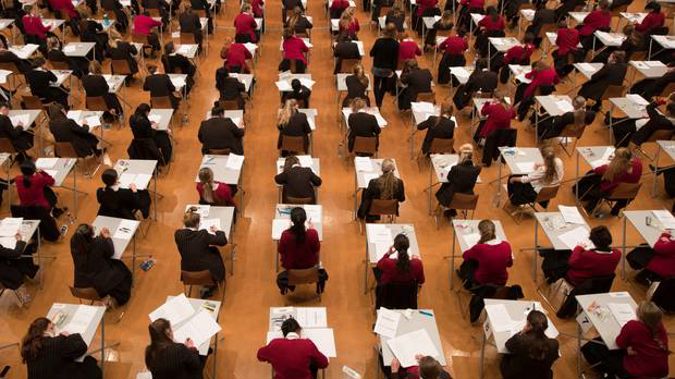 I have feedback from the field for you on the latest tinkering to our education system.
Firstly some congratulations to the government are due. Someone with common sense got to them over external exams. We are to have more of them. Fifty per cent of NCEA will now be external as opposed to 30 per cent.
This is no bad thing, having everything internalised makes it easier. You have mock exams, the teachers work you through your attempts, they guide you, until the real internal at which point, you get an excellence.
This is not the way to properly educate kids. It's fun because everyone's a winner which I think, in part, was what they wanted when they dreamed this up in the first place. It is also driven in part, of course, by a school's desire to have their pass mark as high as possible.
Over afternoon tea at our local yesterday, I asked a couple of young participants in Level 3 NCEA what they thought and the answer was it was a good move, because as far as they are concerned NCEA is too easy and making it harder is overdue. They are very aware of the increasingly large and alarming issue that schools are sending kids off to university completely unprepared for what they're about to encounter.
But here's what I also know about education having had five kids in it for the past decade or so, governments keep messing with it. And despite that, all the noise, headlines, and promises to the contrary, no one size fits all, no one answer is brilliant, and if you have kids that are diligent and interested, they will do well. If you have kids at the back of the class and bored, they won't.
So whether 50 per cent of it's external or internal, really doesn't matter. It probably shows up on some spreadsheet in Wellington when you average out hundreds of thousands of kids over the whole country.
But in the real world, the biggest crime is the constant tinkering. School Certificate, University Entrance, NCEA, internal, external, merit, excellence. Everyone's got an idea. Everyone wants their say, their input, their changes.
So for now, it's more external and less internal. See you in five years when they change it again. Meantime, by in large, from experience, it's just school and our kids are fine.