Mike Hosking: National need to cool their jets when it comes to the leadership
Author

Publish Date

Tue, 13 Apr 2021, 4:10PM
Follow the podcast on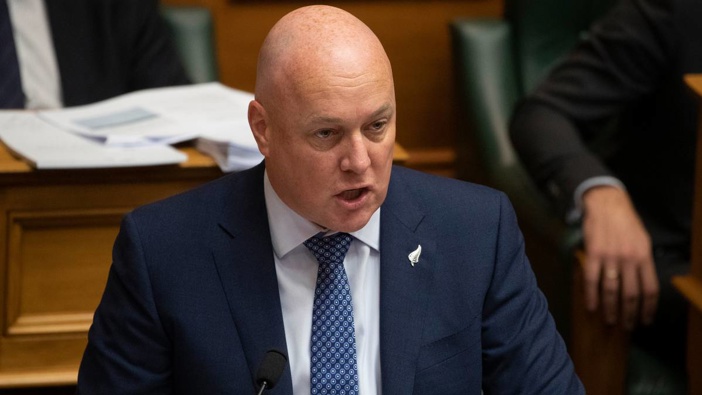 Mike Hosking: National need to cool their jets when it comes to the leadership
Author

Publish Date

Tue, 13 Apr 2021, 4:10PM
It's such a crap job isn't it? Who on earth would want to be Leader of the Opposition?
Already National are dealing with yet another round of whispers and it's only early 2021 - the election is late 2023.
If the rumours are real and the plotting is thick, and if they can't work out that a few months after an election is not a time to panic and roll people, then they have no hope.
Added to that, is the highly-likely outcome that Labour are going to implode on themselves once we stop focusing on Covid and start dealing with the recession and other ineptitudes they've foisted upon us. So in other words – patience, my friends.
Then you get to the very real issue of whether reheating a bloke who apparently no-one liked last time can bring anything other than despair and ridicule. Mind you, Simon Bridges has John Howard to learn from - so anything is possible.
But then this Chris Luxon idea. Think about it. One, is he any good, and two, what's the point of having Luxon sitting as deputy when you know full well all he wants is the top job?
Even if any of this comes to anything, Simon would literally spend every waking moment dealing with the sort of crap Judith is dealing with right now - leaks, back-stabbing, self-interest whispers and scandal. What you want as Deputy is a Don McKinnon - a good pair of experienced hands and absolutely no desire to be boss.
But back to Luxon and the noise that surrounds him. Who would put him in now? He doesn't value the job he would take on, doesn't value the office. Luxon might be a genius - but we don't know that, because he has barely unpacked his lunch box.
We can't - or at least shouldn't - be handing out top work for the latest cab off the rank. That's not how the big jobs get sorted. You have to earn them, you have to look like you belong - that an elevation to the position makes perfect sense. Why we've decided the job can go to any old hack who lobs up, I don't know.
Labour got exceedingly lucky with Jacinda Ardern because Ardern got exceedingly lucky with Covid. Luxon is only a player because Key made being an outside business success the link to leadership. It might be a link, but there is no shortage of people who lead one business who couldn't lead another, far less tossing in the nuances and complexities of politics.
Just turning up isn't a qualification. If the Nats have decided it is, then they deserve everything that's coming to them. The best thing they could do for the rest of the year, given there is plenty of time and no need to freak out - is cool their jets.
Take your Radio, Podcasts and Music with you